Cool, Cloudy Mornings & Warm, Sunny Afternoons Ahead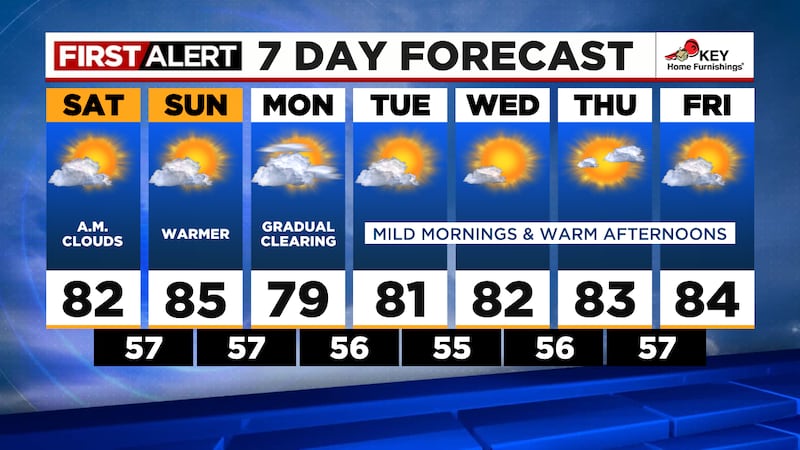 Published: Jul. 7, 2023 at 3:36 PM PDT
It was a much cooler day today after several hot days in Portland! The next 7 days are going to feel a lot more like what we would typically see heading to the middle of July.
It took quite a while for the marine layer to clear out today, keeping temperatures down. We'll see those clouds increasing later tonight again and will have those clouds to start the day tomorrow. We'll get more clearing tomorrow afternoon and temperatures are likely to top out in the low 80s. That morning marine layer will be the story for most of our forecast and we don't see many big swings in our temperatures.
Monday could be the coolest day in our forecast, and it looks like we'll get very gradual clearing of the clouds to partly cloudy skies in the afternoon. Temperatures are likely to only reach highs in the mid to upper 70s. The rest of the week will gradually climb in the lower to mid 80s heading toward the end of the week, with varying degrees of morning clouds to afternoon sunshine.
Overnight lows for the remainder of our forecast are much more mild, dipping in the mid to upper 50s. Enjoy the more mild weather!
Copyright 2023 KPTV-KPDX. All rights reserved.