Marion County 19-year-old sentenced to life in prison after drug deal murder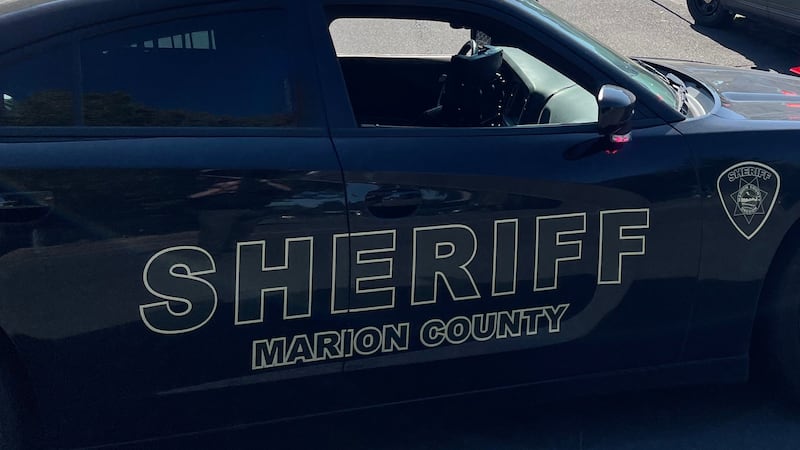 Published: Jul. 6, 2023 at 5:48 PM PDT
SALEM Ore. (KPTV) - A Salem gang member has been sentenced to life in prison for crimes he committed when he was 16.
Earlier today, Gerardo Trujillo-Torres pled guilty to murder in the second degree and attempted murder in the first Degree with a firearm, both of which occurred during a drug deal in January 2021.
Trujillo-Torres was hired by narcotics dealers Eugene-and-Salem-based Rayshawn Strickland and Fred Ferguson to kill one of their former associates, Joshua Steward, over a perceived drug debt. They arranged a fake drug deal with the help of Chad Pomelow to lure out Steward.
Steward arrived in his car where both him and a passenger, Amaretta Rice, were shot at by Trujillo-Torres. Steward was shot three times and killed, while Rice survived a gunshot to the head.
Though a life-in-prison sentence usually requires 25 years served before the possibility of parole, Trujillo-Torres will be parole-eligible in only 15 years, as he committed the crimes as a minor. He will also be able to stay at MacLaren Correctional Youth Facility until he turns 25.
Rice expressed disappointment at the handing of the case.
"I don't agree with the outcome of this case. If you can commit murder, you can handle the adult consequences. I'm disappointed in Oregon's system," Rice said. "He [Trujillo-Torres] has an opportunity for parole and a second look after killing one person and almost killing me. It's not fair but I know the detectives and District Attorneys did everything they could and I'm grateful for all their efforts."
The other suspects in the case, Strickland, Pomelow and Ferguson, all faced charged relating to their roles in the crime.
Ferguson was arrested for murder, attempted murder, conspiracy, and solicitation to commit murder on Jan. 2021. He was found unresponsive in his cell on July 21, 2021 and was later pronounced deceased at Salem Hospital as the result of a fentanyl overdose. Washington County Sheriff Office led an investigation into the incident and found that fentanyl-laced oxycodone pills were being distributed throughout Ferguson's jail pod.
Soon after Ferguson's plea, Pomelow, 22, pled guilty to one count of Conspiracy to Commit Murder and was sentenced to 90 months in the Oregon Department of Correction.
Strickland, 25, was indicted for multiple drug and murder charges on Feb. 18, 2021 including murder in the first degree and two counts of conspiracy to commit murder in the second degree. He was charged with racketeering during settlement negotiations on April, but on June 14, 2023, he agreed to a plea deal. Strickland is now serving 70 months in the Oregon Department of Correction for racketeering and two counts of attempted conspiracy to committed murder in the second degree.
Copyright 2023 KPTV-KPDX. All rights reserved.