Tuesday will bring morning clouds with afternoon sunshine and warmer highs
Possible 90-degree highs this weekend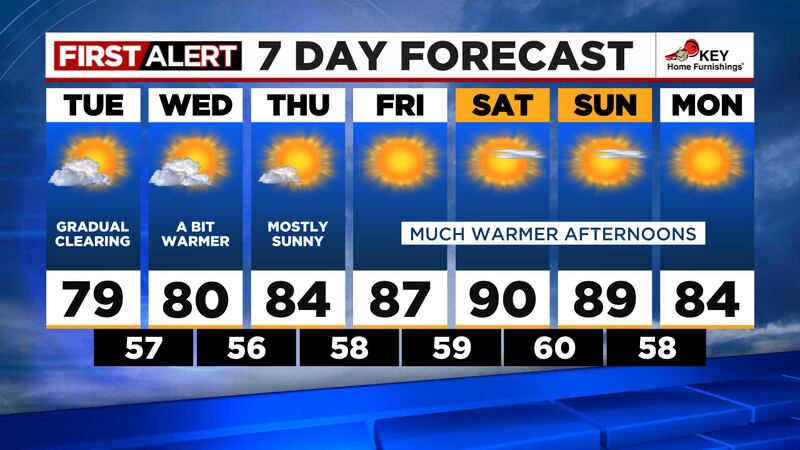 Published: Jul. 10, 2023 at 3:36 PM PDT
Happy Monday to everyone,
So far today has turned out as expected, cloudy with some drizzle/light showers at the coast, mostly cloudy for the metro and valley with cooler temperatures for the highs today. As of 3 pm it's 70 in Portland so it mostly likely will stay in the low 70s before starting to cool back down, not really unexpected. As the trough moves east we'll see a gradual clearing tomorrow. It if moves on as expected highs should be back into the mid to upper 70s. From this point on there is a gradual warmup as a ridge starting building later in the week. By Friday it should be back in the upper 70s with a chance to reach low 90s this weekend. It is a short-lived warmup as highs look like they will dop back into the mid-80s Monday.
Overnight temperatures pretty much stay right on par with average in the upper 50s all week, until we get to Saturday/Sunday when it should be a bit warmer in the mornings in the low 60s.
Copyright 2023 KPTV-KPDX. All rights reserved.