Blind, 3-legged kitten finds forever home on National Kitten Day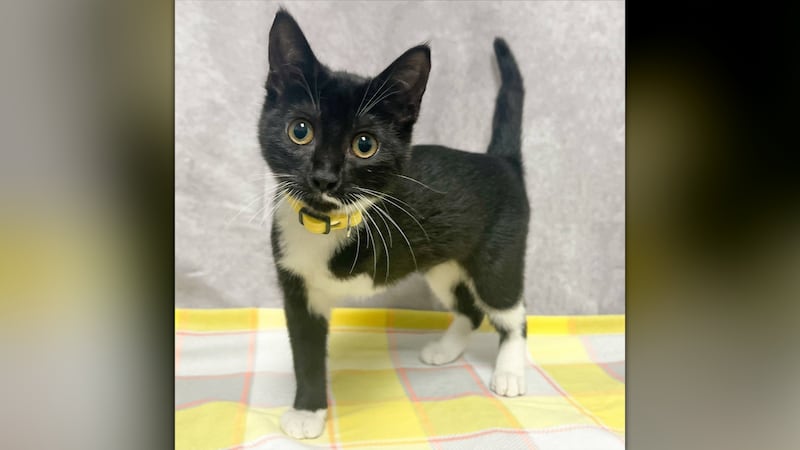 Published: Jul. 12, 2023 at 1:13 PM PDT
GREENVILLE, S.C. (WHNS/Gray News) – One very special kitten in South Carolina found her forever home on Monday, which happened to be National Kitten Day.
Noodle, a 3-month-old kitten, was hit by a car in May.
The Greenville Humane Society said they did everything possible to save her front leg, but she needed an amputation.
The surgery was a success, but a few weeks later, Noodle had another surgery to be spayed. During the procedure, her heart suddenly stopped.
The Greenville Humane Society's medical team was able to revive Noodle, but she lost vision in both of her eyes, and it's unlikely she will ever recover her sight.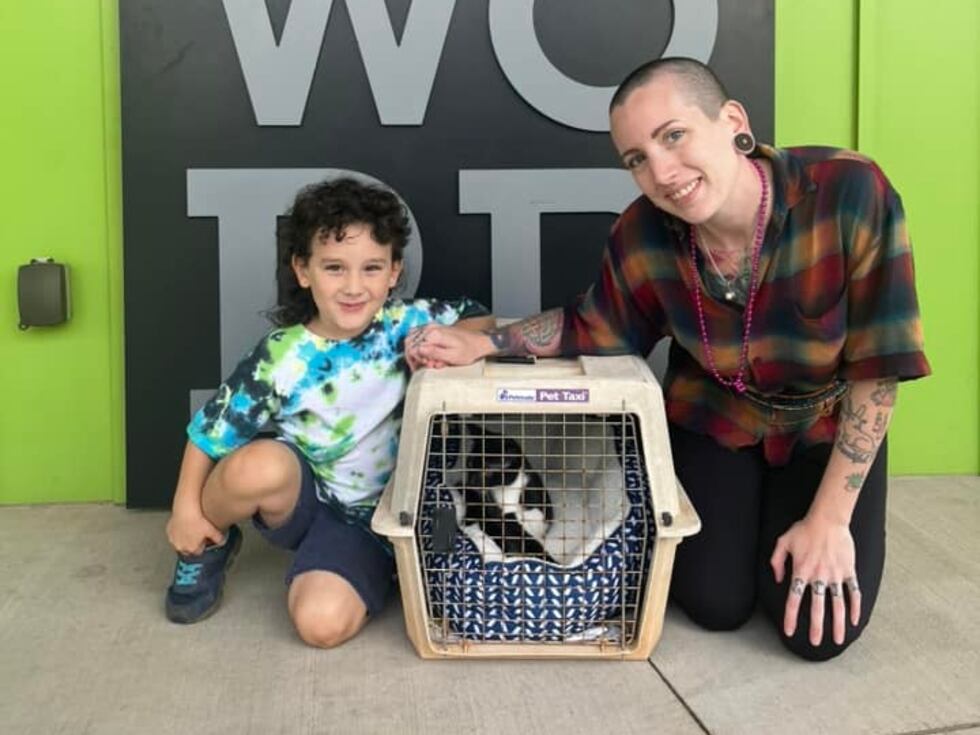 The shelter was looking for a comfortable, stable home for Noodle "where she can grow into a confident cat."
The humane society also hoped to place Noodle in a home with other friendly cats who could "help show her the ropes and be her guide throughout life."
Fortunately, Noodle found a forever home with a family who already has two cats.
On Monday afternoon, the Greenville Humane Society said Noodle's new family was signing paperwork for her adoption.
The shelter shared photos of Noodle with her new family heading home.
Copyright 2023 WHNS via Gray Media Group, Inc. All rights reserved.