Patient armed with rock chases EMT down Hwy 99 in SW Tigard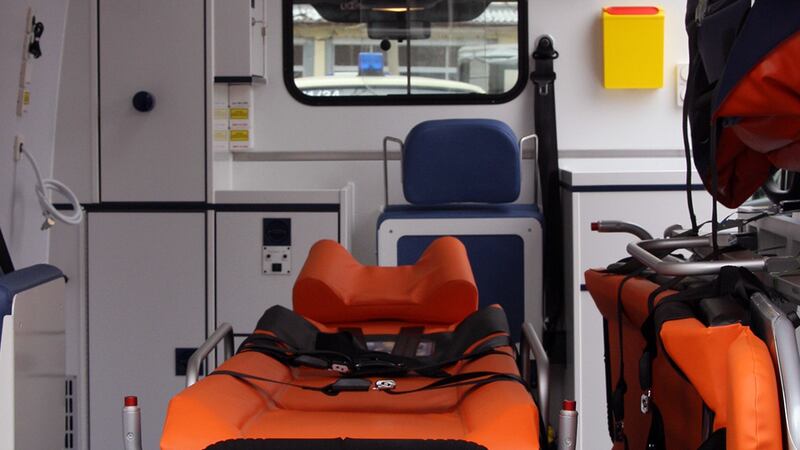 Published: Jul. 14, 2023 at 3:15 PM PDT
TIGARD Ore. (KPTV) - A man suffering from a "mental health crisis" and armed with a rock chased an EMT down Highway 99 in southwest Tigard on Thursday morning, according to the Tigard Police Department.
Just before 8 a.m., police responded to the area of Southwest Pacific Highway and Canterbury Lane after the two-person crew of a Metro West ambulance reported they had been assaulted by a patient.
SEE ALSO: Kotek signs controversial abortion, gender care, ghost gun bills into law
According to police, the patient was being taken to a hospital for a mental health evaluation after a police call in Sherwood earlier that morning. While in the ambulance, he unbuckled himself and began hitting the paramedic in the head and neck.
The EMT who was driving stopped the ambulance and went to the back of the rig to try and pull the patient off the paramedic. The patient then began "assaulting the EMT in the chest and throat," police said.
The EMT got out of the ambulance, but the patient started chasing him with a rock along Highway 99W, according to police.
Police officers said they found the man still chasing the EMT on the side of the highway near Southwest Beef Bend Road.
Officers caught up to and restrained the patient using "less-lethal force," they said.
SEE ALSO: Camp stove starts fire in Deschutes River State Park
The patient was taken to the hospital in a second ambulance with a police officer riding along with the crew. The EMT was also taken to the hospital for evaluation.
The patient was cited for two counts of assault.
The incident caused "significant" traffic delays along Highway 99W during the morning commute Thursday, according to police.
Copyright 2023 KPTV-KPDX. All rights reserved.