Proud Boy 'Tiny' Toese gets 95 months in jail for 2021 street fight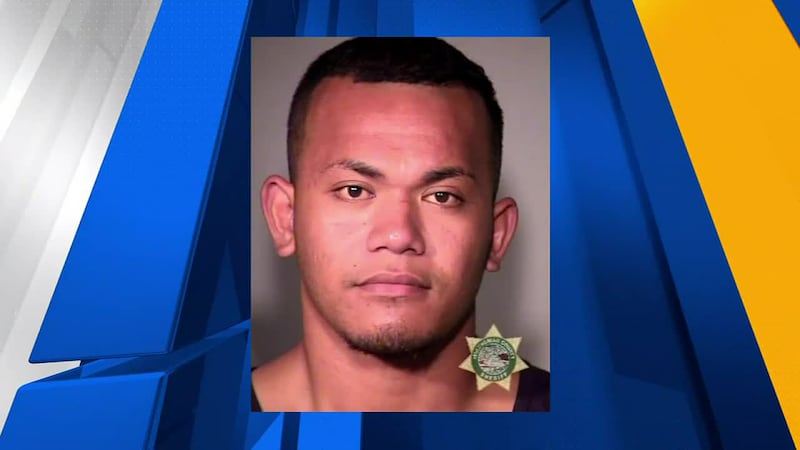 Published: Jul. 21, 2023 at 2:26 PM PDT
PORTLAND Ore. (KPTV) - Proud Boys member Tusitala "Tiny" Toese has been sentenced to 95 months in prison. Toese was previously found guilty of 10 charges that include assault, riot and criminal mischief.
The charges are related to an Aug. 22, 2021 rally that Toese helped organize in the parking lot of the now-burned Kmart at Northeast 122nd Avenue and Northeast Sandy Boulevard, according to court documents.
In March, Judge Amy Baggio, 26, ruled that Toese was guilty on two counts of second-degree assault, two counts of third-degree assault, two counts of unauthorized use of a vehicle, two counts of riot and two counts of first-degree criminal mischief. He was acquitted of one assault charge.
"During this rally, Toese gave various speeches and incited the crowd with statements like, 'When Antifa shows up, show them no mercy,'" the DA said. "When Antifa members showed up at the rally, members of the Proud Boys immediately attacked them."
According to court documents, Toese and his group started a fight with rally protesters. Dressed in tactical gear, Toese and his group were armed with paintball guns, firearms, blunt weapons, explosive devices and bear spray.
SEE ALSO: Driver in SW Portland crash charged with manslaughter after passenger dies
About an hour and a half after the fight began, protesters brought a decommissioned ambulance to the scene. Toese's group attacked the vehicle and people inside with paintballs, mace and blunt weapons, causing extensive damage, according to court documents.
The people inside fled on foot and the vehicle rolled into a patch of bushes.
Toese's group pursued the rally protesters south on 122nd Avenue, with both sides throwing explosives, the documents say.
At Toese's command, most of his group returned to the main rally while Toese and a smaller group followed the protesters to the Parkrose High School parking lot.
At that parking lot, Toese noticed a man sitting in a truck with items that suggested he was one of the rally protesters.
Toese yelled, "He is Antifa," and smashed the driver's side window with a baseball bat. Following Toese's directions, his group began breaking the remaining windows, popped the truck's tires and attacked the driver. The driver was eventually able to escape.
According to court documents, Toese was indicted on Dec. 16, 2021, but he was not found and arrested until March. At his March 23, 2022 arraignment, he pleaded "not guilty" to 11 charges.
SEE ALSO: Woman's body found under suspicious circumstances in Lane County
He was released with conditions on June 10, 2022 to await trial. The judge ordered Toese be monitored by Close Street Supervision using GPS, and that any violation would result in rearrest.
However, according to court documents, Toese allowed his GPS monitor to go dead for 24 hours and did not respond to attempts at contact. Judge Jenna Plank issued a second warrant for his arrest on Nov. 15, 2022.
Toese was rearrested on Jan. 19, 2023 and this time, the judge set his bail at $1 million, according to court records.
Following his sentencing Friday, Toese will be taken to Oregon Department of Corrections to serve his sentence.
Copyright 2023 KPTV-KPDX. All rights reserved.