Let the warmup begin
Headed toward 90 degree temperatures this weekend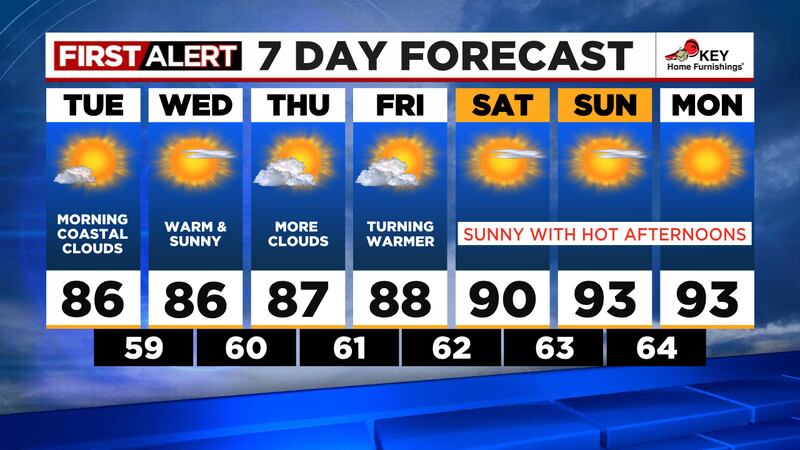 Published: Jul. 31, 2023 at 2:06 PM PDT
Happy last day of July to everyone,
After a few morning clouds the day has turned extremely sunny and warm. Highs through the afternoon made it into the upper 70s and we're still looking at low to mid-80s before the day is over. Overnight it will cool back a bit again getting lows in the upper 50s for another night. Tomorrow begins a gradual warmup this week which gets us into the high 80s by weeks end and possible low 90s for the weekend and start of next week. We have a ridge of high pressure to our east which is in the process of strengthening and building up into Canada. This will slowly push the low pressure center to our northwest farther away and usher in warmer air. Almost all models and ensembles point to a three day hot streak with highs in the low 90s Saturday through Monday. There is plenty of time for this to adjust in either direction (warm/cooler) but either way we are looking at upper 80s (to low 90s this weekend) through the entire first week of August.
No chances for precipitation are showing up west of the Cascades, but east and central are showing indications of possible thunderstorms mid to the later part of this week. Not good for the potential for lightning caused fire starts
Copyright 2023 KPTV-KPDX. All rights reserved.