Family mourning loss of woman murdered in SE Portland
Published: Jul. 31, 2023 at 10:09 PM PDT
PORTLAND, Ore. (KPTV) - The family of a woman killed in Southeast Portland on Wednesday remembered her with a memorial.
Laura Guerrero-Rafaela's family have set up a memorial near where she was killed. They described her as kind and a great mother taken from them too soon.
See Also: 4 women found dead in Portland metro are linked, investigators say
"It's just a shock to everybody," Arleth Pacheco-Rafaela, Guerrero-Rafaela's niece, said. "It's just hard for all of us right now."
"She was a mother," expressed Guerrero-Rafaela's sister-in-law Margaret Bonilla. "A sister. A daughter. We want justice because she was taken away from a big family."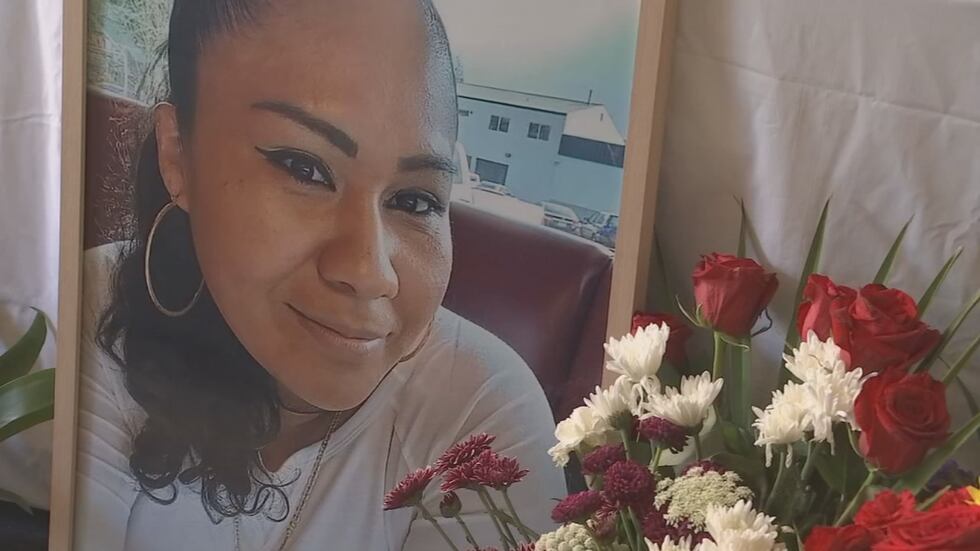 According to Portland police, officers responded to a shooting off of Southeast 111th Avenue on Wednesday. They found a woman, identified as Laura Guerrero-Rafaela, dead with gunshot wounds.
See Also: Woman killed in Hwy 26 car crash changing lives as an organ donor
The family said authorities told them a suspect was arrested in Missouri and they expect them to be extradited back to Oregon. FOX 12 has reached out to Portland police to confirm.
"I want to remember her as a happy person. As a loving person because that's how she was." Pacheco-Rafaela said.
The investigation is ongoing at this time. If you'd like to donate to the GoFundMe created by the family you can do so here.
Copyright 2023 KPTV-KPDX. All rights reserved.