Police searching for woman accused of spitting on employee at Woodburn store
Published: Aug. 1, 2023 at 9:47 AM PDT
WOODBURN, Ore. (KPTV) - Police are asking for the public's help identifying a woman who is accused of spitting on an employee at the Woodburn Premium Outlets on Monday.
Officers responded to the incident at the COACH Outlet, located at 1001 Arney Road #910, at around 5 p.m. Police say the woman entered the store, collected numerous items, and showed behaviors similar to someone who may shoplift.
After about 10 minutes, the woman reportedly began yelling at employees. She then placed the items down inside the store and left. Police say she came back and started spitting on an employee standing at the front door.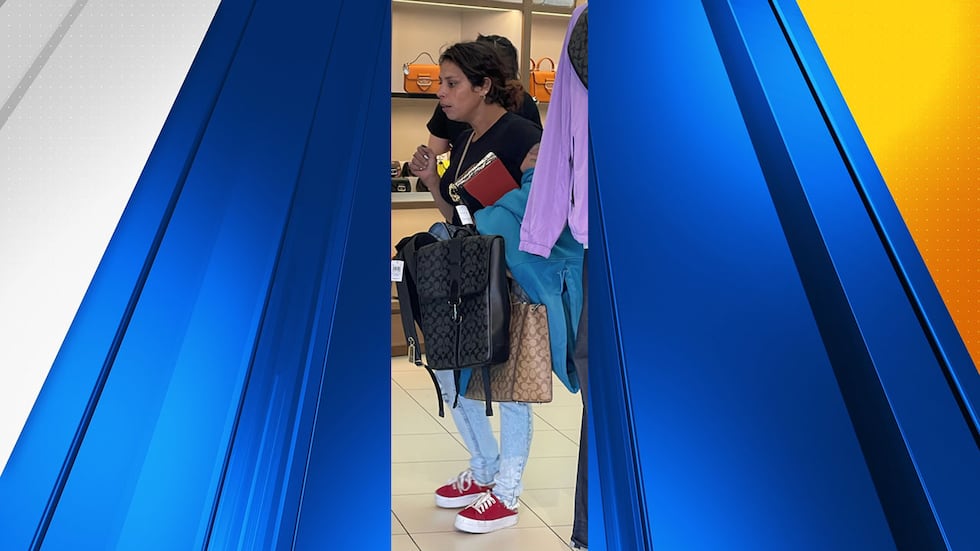 The woman appears to be Hispanic, about 30 to 40 years old, about 5 feet tall, with a rose of similar tattoo on her left shoulder and a vertical line scar under her left eye.
Anyone who may recognize the woman or have information about her is asked to contact Woodburn police at 503-982-2345, or email Officer Josh Mitchell at josh.mitchell@ci.woodburn.or.us.
Copyright 2023 KPTV-KPDX. All rights reserved.