3-alarm fire in wheat field threatens house, horses in Clackamas County
Published: Aug. 5, 2023 at 3:37 PM PDT
CLACKAMAS COUNTY Ore. (KPTV) - A three-alarm brush fire in a wheat field burned several acres west of Wilsonville Saturday afternoon, according to Tualatin Valley Fire & Rescue.
Just after 2:30 p.m., multiple callers reported the fire burning near 12700 Southwest Westfall Road.
Firefighters found a fast-moving fire in a recently-cut wheat field that had burned through brush and tree stands separating two properties and spreading into the neighboring property. With dynamic wind conditions and terrain, crews upgraded the fire to a second, then third alarm.
SEE ALSO: Fake $100 bills stashed at top of Multnomah Falls lure hikers off trail, into danger
Crews worked to contain the fire and protect a nearby home and a field with horses
The fire eventually burned seven acers before firefighters were able to extinguish it.
A fire investigator determined that the fire was caused by agricultural equipment working in the wheat field before the fire.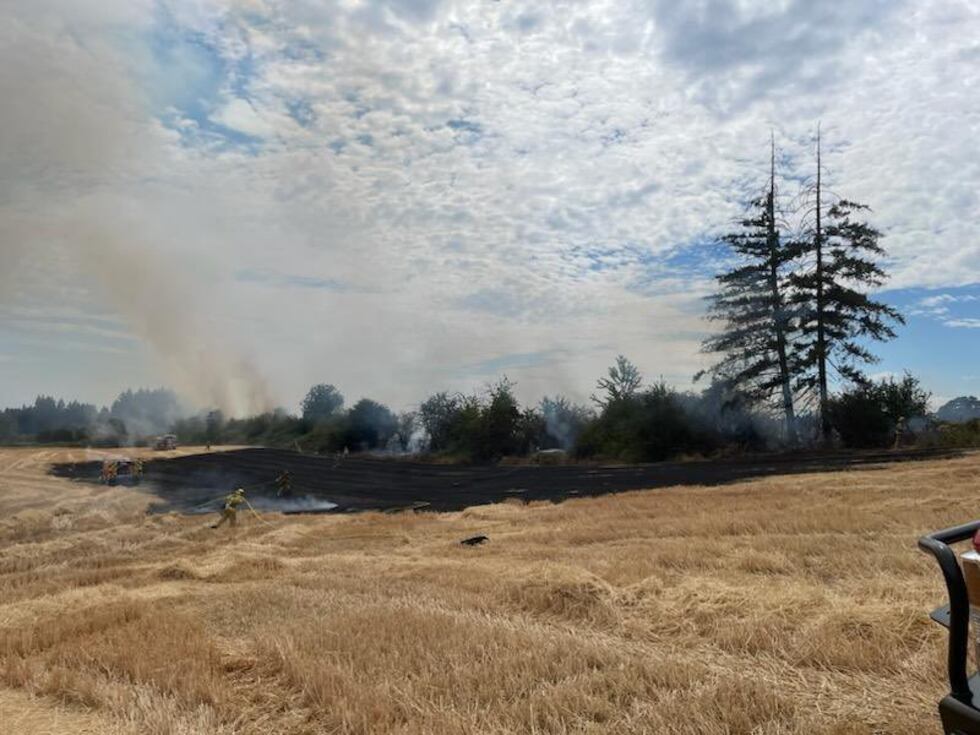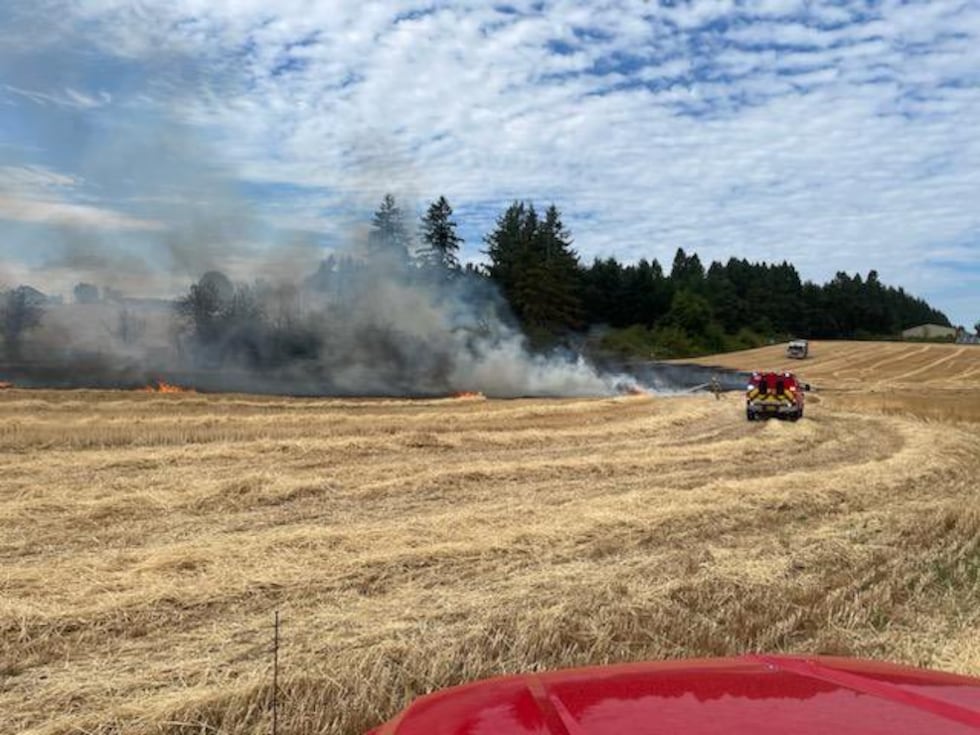 "Today's incident is a reminder that if you live in an area nestled among fields, forests and natural spaces, ensuring you have a 30-foot safety zone around your home where leaves, brush, and other combustibles are eliminated can help firefighters protect your home," firefighters said.
Copyright 2023 KPTV-KPDX. All rights reserved.