Portland mayor wants nearly 100 state troopers to help police
The governor, who gave reporters an update on a new task force created to revitalize the city this week, said she is open to all possibilities.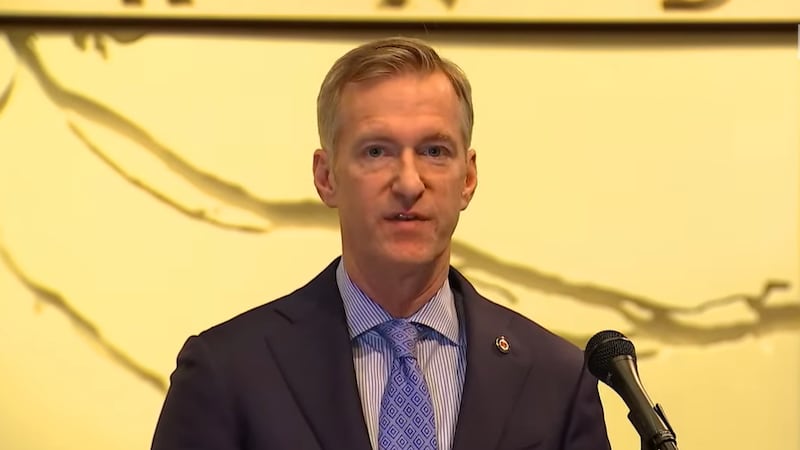 Published: Aug. 24, 2023 at 9:41 AM PDT
PORTLAND Ore. (KPTV) - Portland's mayor, Ted Wheeler, is asking for the deployment of roughly 100 Oregon state troopers to deal with crimes that the municipal police say they are unable to handle due to their workload.
The idea is one of many that Wheeler put up on Tuesday at the first meeting of a task force that Oregon Governor Tina Kotek established with the goal of revitalizing Portland's central business district.
The initiative is a part of Kotek's push to create an "action plan" to address the city's problems with crime, livability, and a downtown center that has become more deserted since the pandemic.
"We want to see more foot traffic," Kotek said after the meeting. "We want to see fewer overdoses."
The governor stated that her new task force's meetings must be private so that its more than 40 members can have "frank, confidential conversations."
The mayor's office shared a list of bullet points, among them requests for significant new state investments in removing trash and graffiti, more funding for the city's expansive outdoor shelters, solutions to the increasingly empty office buildings in downtown, more affordable housing, and spending money on an advertising campaign "to improve Portland's reputation."
Copyright 2023 KPTV-KPDX. All rights reserved.