Man arrested after fentanyl, meth found in car in Columbia County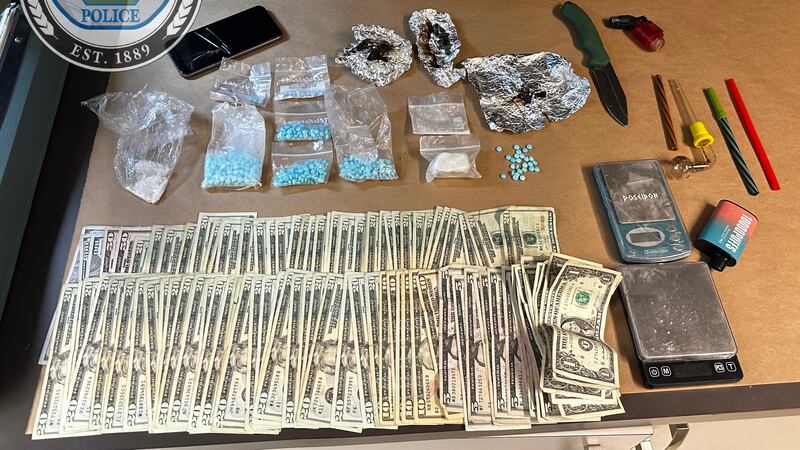 Published: Sep. 5, 2023 at 11:35 AM PDT
ST. HELENS, Ore. (KPTV) - A 45-year-old man is facing several charges after fentanyl and meth were found in his car on Sunday, according to the St. Helens Police Department.
In August, police say officers received a tip about a person who had been dealing large amounts of fentanyl in St. Helens. Officers began an investigation and were able to identify the suspect as Nathan Rhoadarmer.
On Sunday, the Columbia 911 Communications District received a call about drug activity at 51551 Columbia River Highway in Scappoose. A Scappoose police officer responded and identified one of the people as Rhoadarmer.
St. Helens officers responded to the scene and executed a search warrant on Rhoadarmer's car. Police say officers found 562 fentanyl pills, 27.3 grams of powder fentanyl, 9.2 grams of methamphetamine, and $1,863.36 in cash.
SEE ALSO: Man charged with attempted murder after two random, brutal attacks in downtown Portland
Rhoadarmer was arrested and booked into the Columbia County Jail for possession of a controlled substance, manufacture of a controlled substance, and delivery of a controlled substance for both fentanyl and meth.
The investigation is ongoing. Anyone with information about the case should contact St. Helens Detective Dylan Gaston at 503-397-1521.
Copyright 2023 KPTV-KPDX. All rights reserved.