Turning Very Warm To Start Weekend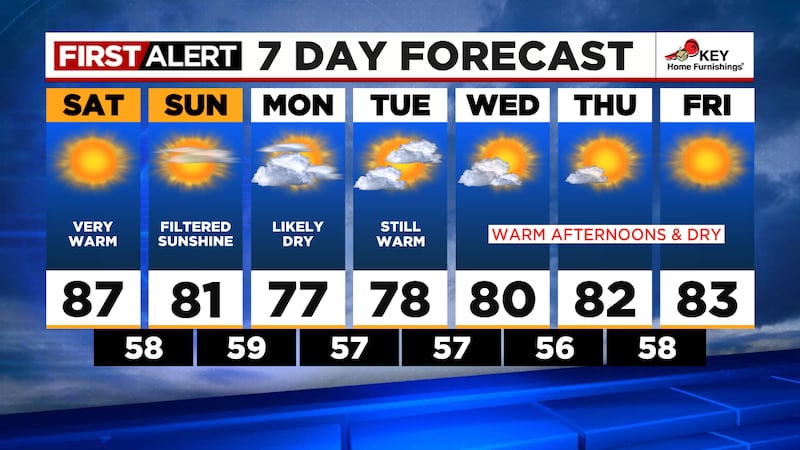 Published: Sep. 8, 2023 at 3:19 PM PDT
It was a beautiful day out! We started out with some patchy clouds and fog this morning, but cleared nicely to sunshine. We're warm again this afternoon. Tonight we'll continue to see clear skies, which will lead to another cool night.
Tomorrow we will start the day with sunshine, and remain mostly sunny through the day aside from some afternoon thin high clouds. Temperatures will be very warm tomorrow, with temperatures in the mid to upper 80s, some could come close to hitting 90°. Temperatures will again cool quickly with the longer nights and clear skies. Sunday will see more high clouds building into the western valleys and temperatures topping out in the low 80s. Expect cloudier conditions at the coast as a system passes to the north. There could also be a few light showers at the coast, mainly in northern Oregon and SW Washington. We could also see a light shower in parts of SW Washington. The Portland metro area looks to remain dry.
We'll get a cloudier day Monday and temperatures slightly cooler. Highs will be back to the mid to upper 70s. We continue to see clouds Tuesday morning, clearing to more sunny skies to partly cloudy skies in the afternoon. We'll return to the 80s Wednesday through Friday, and morning clouds becoming fewer each day. We'll see a stretch of warm afternoons and cool nights.
Copyright 2023 KPTV-KPDX. All rights reserved.