Highs trending warmer Thursday through Saturday
Cooler temperatures and a chance rain return early next week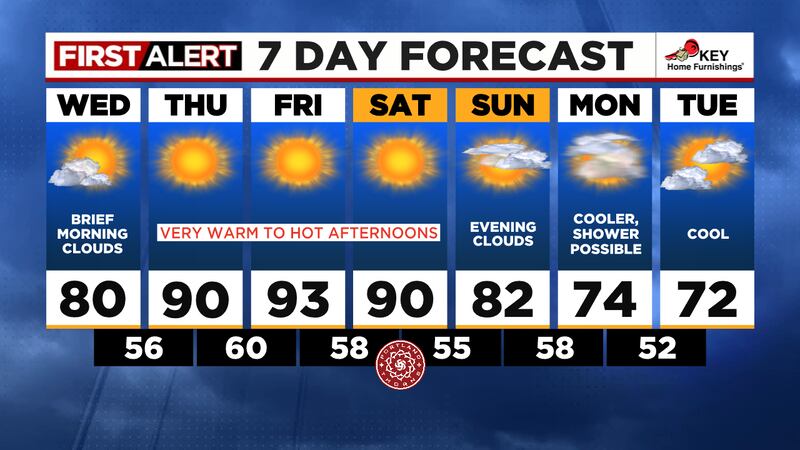 Published: Sep. 12, 2023 at 3:23 PM PDT
It has been a calm day with highs in the upper 70s as I write this just after 3 pm. A few clouds are around the region except for the coast, which is still very cloudy. Although we've seen a few rain drops on the coast cameras, nothing measurable has fallen today. We are expecting a few clouds to roll in later tonight and stick with us into the morning tomorrow. These clouds are not expected to stick around all day but instead will clear out through mid-day and give way to another sunny and warm day with highs getting into the low 80s.
Highs are trending warmer for Thursday – Saturday with these three days possibly getting into the low 90s, but then highs are trending down from Sunday on getting back into the low 80s. Overnight temperatures will stay well above normal; that's above average (55).
We are keeping our eyes on a dip in the jet stream that's starting to look like it will move close by on Sunday night into Monday. This could be our next chance for light rain showers.
Copyright 2023 KPTV-KPDX. All rights reserved.