Oregon's Dan Lanning has no regrets over Colorado jab, says wasn't aimed at current team or Deion Sanders
Oregon and Colorado are set for a date on Saturday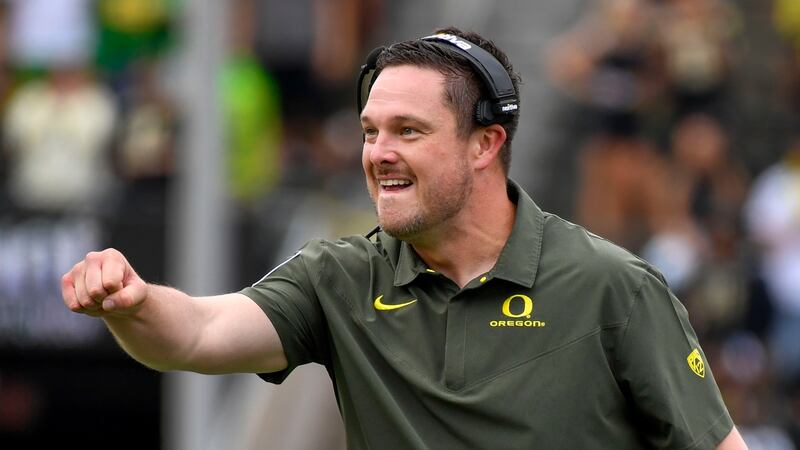 Published: Sep. 21, 2023 at 9:37 AM PDT
Oregon football coach Dan Lanning appeared to have no qualms about his subtle shot at the Colorado football program from over the summer when the school announced it was moving to the Big 12.
When Lanning was asked about the move in July, he said he didn't remember the Buffaloes winning anything in the conference anyway. Colorado had two winning seasons since joining the Pac-12 Conference – one of which came during the coronavirus-impacted year of 2020.
Lanning insisted he wasn't talking about this iteration of the Colorado team, which is led by Deion Sanders.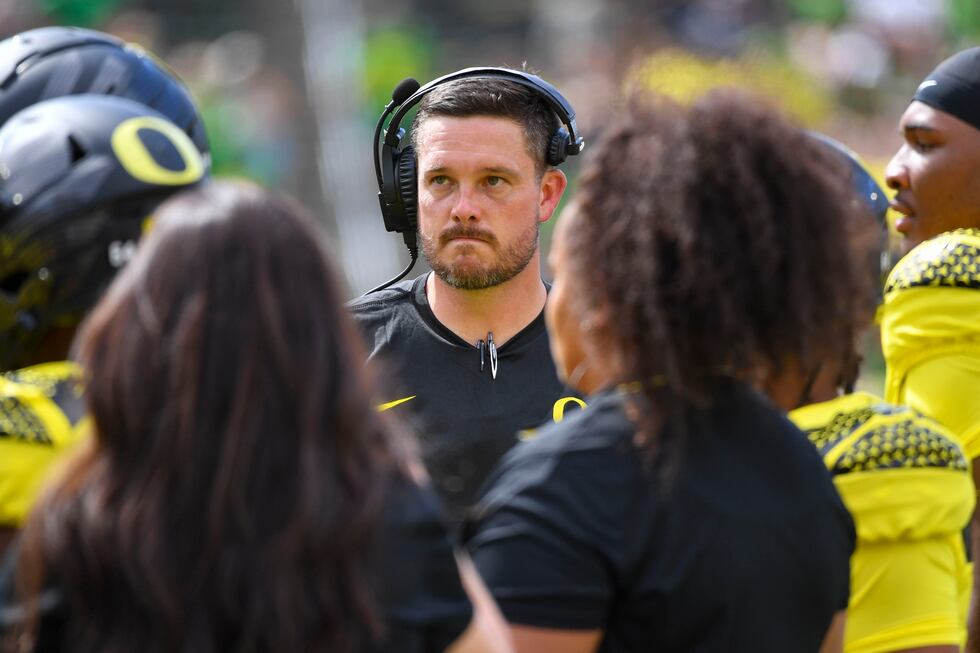 "I don't regret anything I've said on behalf of this program," Lanning told reporters on Wednesday. "At the end of the day, obviously I wasn't talking about Deion's team. I'm talking about the past, and the future for our team. But if that serves as material for them, great.
"I don't think it's going to have any bearing on the game."
In the 1990s and early 2000s, Colorado was routinely in The Associated Press Top 25 Poll. The team won the national championship behind Charles S. Johnson, Eric Bieniemy and head coach Bill McCartney.
For what it's worth, Oregon has zero national championships since 1990.
Both schools this year have gotten off to a great start. Both are undefeated to start the year and now enter a conference game with a ton of momentum.
Sanders hasn't addressed Lanning's remarks but is aware of the importance of starting off conference play strong.
"We haven't played a complete game," Sanders said, via ESPN. "We have not played a game where the offense, defense as well as special teams has all shown up in the same manner.
"If the offense is playing well, the defense is hot garbage. If the defense is playing well, offense is horrible and special teams aren't special, so we got to put it all together to be able to defeat a team like Oregon."
Oregon enters the game ranked No. 10 and Colorado is No. 19.
Copyright 2023 KPTV-KPDX. All rights reserved.