One more sunny and warm day, then much wetter last week of September
Published: Sep. 21, 2023 at 7:05 PM PDT
It's been perfect fall day; a cold start and then warm sunshine. This morning's low of 47 was the coldest since early June. We're topping out in the mid-70s today which is about normal for late September.
An "upper level low" has been sitting east of the Cascades all day and it's much different over there. Steady rain and mountain snow has been the story; afternoon temperatures are only in the 40s and 50s. Those showers dissipate tonight.
You really need to get outside and enjoy the warm sunshine again tomorrow. That's because we don't see that again through the end of the month. We're entering a cool/wet 7-10 day period. The showers will be quite light Saturday afternoon and again the 2nd half of Sunday. Then rain ramps up Sunday night and continues off/on next week. This is much-needed rain after four months of mainly dry weather. Here's one model's forecast for rain ending Saturday night the 30th...a nice soaking!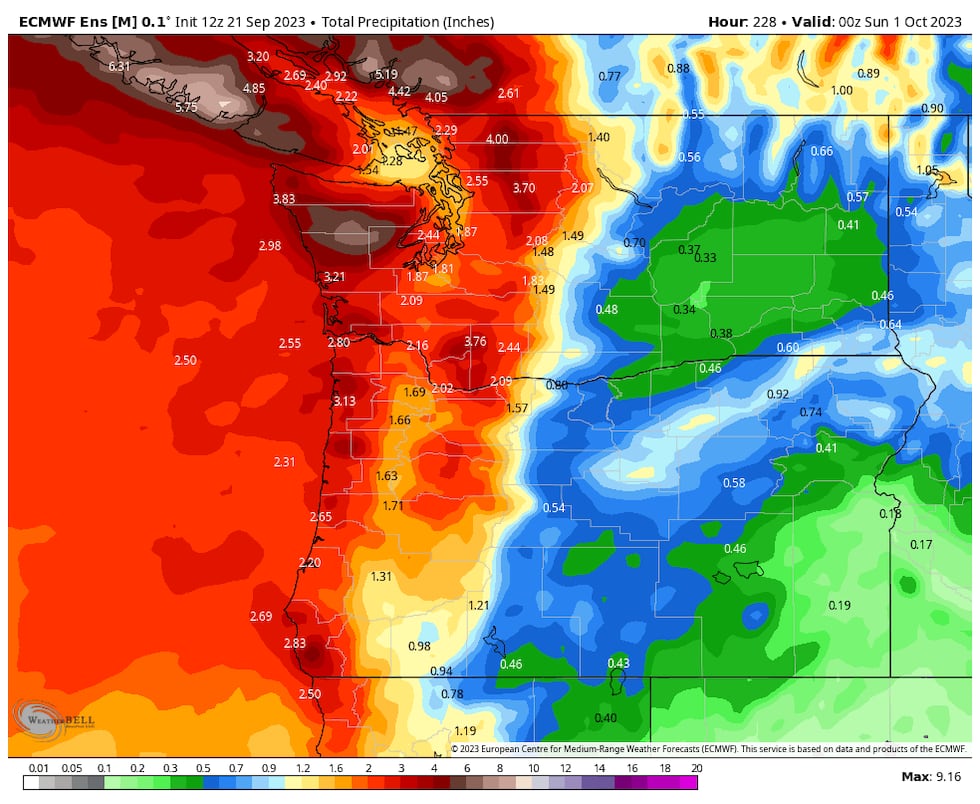 We don't see any stormy weather with strong wind next week, but at some point those frequent showers will likely include thunder and/or hail.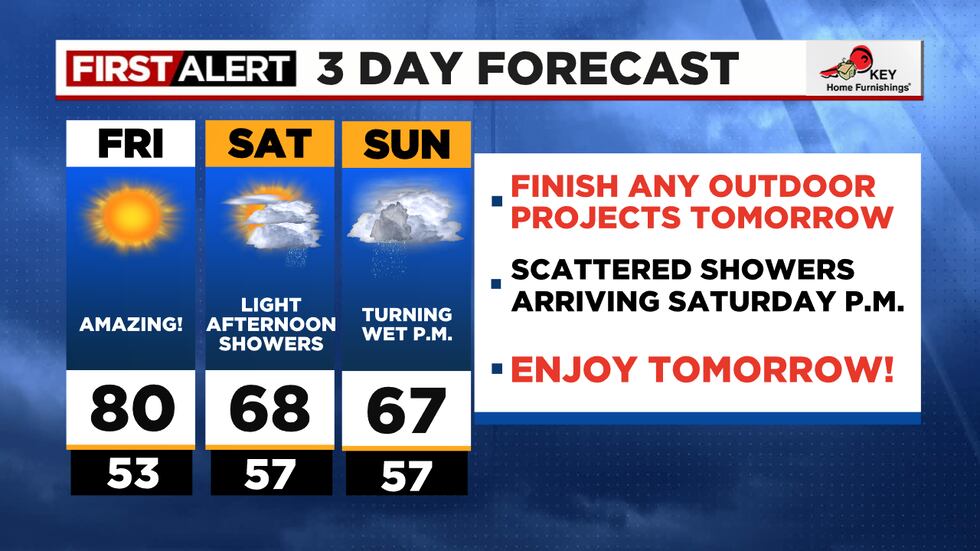 Copyright 2023 KPTV-KPDX. All rights reserved.