Time for a gentle, but soaking rain next week! Saturday will be driest day of weekend
Published: Sep. 22, 2023 at 3:12 PM PDT
What an amazing September day with sunny & clear skies! Temperatures will end up around 80 degrees in the next couple of hours. We hope you've enjoyed the warm sunshine because we don't see this weather pattern again until early October.
We've got much cloudier weather for the weekend, with a few light showers Saturday afternoon, then more widespread light rain the 2nd half of Sunday. So, the first half of Saturday should feature the driest weekend weather.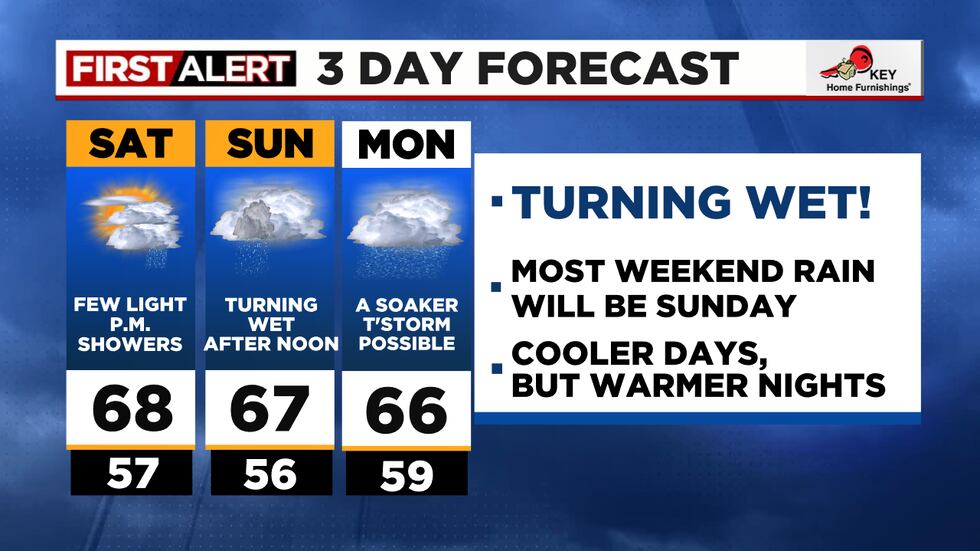 A cold front moves inland Sunday night and Monday with widespread rain, although it won't be heavy. Plenty of showers follow later Monday and Tuesday. A few thundershowers are possible each afternoon with downpours as well. Another system arrives Tuesday night and Wednesday morning with more rain and breezy south wind. All of this is much-needed rain after four months of mainly dry weather.
We'll be a little drier the latter half of next week but can't rule out showers through the end of the work week.
Copyright 2023 KPTV-KPDX. All rights reserved.