19-year-old believed to be speeding, intoxicated killed in Wash. Co. crash; 3 injured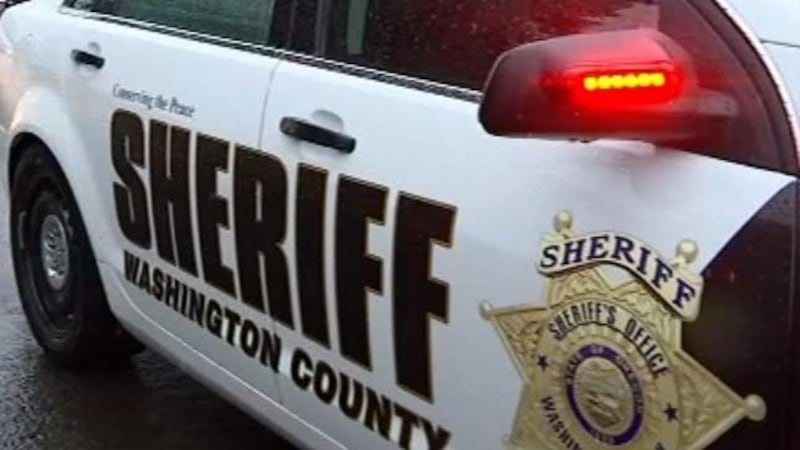 Published: Sep. 24, 2023 at 5:28 PM PDT
WASHINGTON COUNTY, Ore. (KPTV) - A teenager died, and three other people were injured in a single-car rollover crash in Washington County early Sunday morning, according to the sheriff's office.
The Washington County Sheriff's Office said just before 1 a.m. Sunday, deputies responded to a crash on Southwest 175th Avenue near Southwest Cooper Mountain Lane. A homeowner reported a car rolled over and ended up in a small ravine on the property. When deputies arrived, they found the car had landed on its wheels but more than 20 feet off the road.
Sheriff's deputies found the driver dead. He has been identified as 19-year-old Jesse Wargnier of Beaverton. He is not believed to have been wearing a seatbelt. Three other people, ages 18, 19, and 20, were taken to the hospital. All of them are expected to survive.
SEE ALSO: Passenger dies, driver arrested in rollover crash in Happy Valley
Deputies learned the car was coming from a house party in Sherwood. They believe speed, alcohol and drugs may have contributed to the crash. Anyone with information about the party is asked to call the sheriff's office at (503) 846-2700.
A drone was used to take photos of the scene as part of the investigation. The road was closed for about seven hours for the investigation.
Copyright 2023 KPTV-KPDX. All rights reserved.