Portland Central City Task Force launches website for community feedback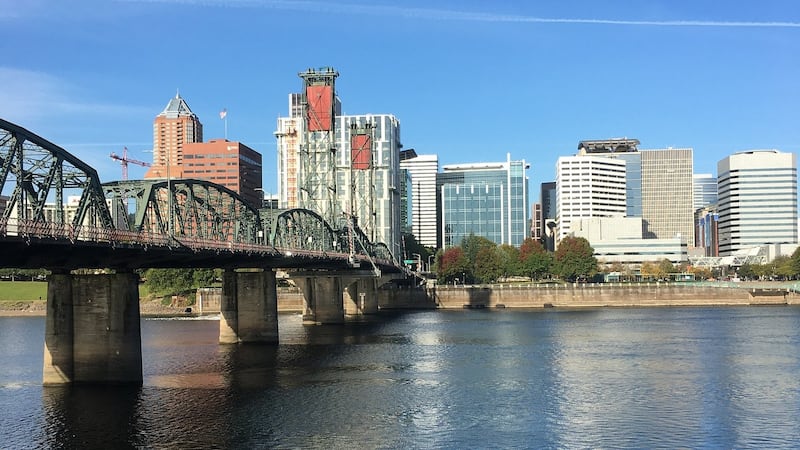 Published: Sep. 25, 2023 at 1:45 PM PDT
PORTLAND Ore. (KPTV) – A new website for Portland Central City Task Force has been launched with a survey asking community members to identify priorities in the city.
Governor Tina Kotek and Co-Chair Dan McMillan, president and CEO of The Standard, announced the the Portland Central City Task Force website Monday.
According to the Oregon Governor's Office, the website also features information about the task force, a page for progress updates from each committee as work advances and more.
"I want to hear from everyone," Governor Kotek said. "When you have lots of folks weighing in, even if we don't agree, I believe it helps us get better outcomes. We're not leaving any stone unturned when it comes to solutions. So, Oregon, tell us what you think."
SEE ALSO: Firefighters show support for family after city of Salem appeals line-of-duty death designation
The anonymous survey is aiming to gauge public sentiments and gather insights on what individuals value most about the Portland area, what would encourage them to visit downtown more frequently, and solutions to the challenges confronting Portland's Central City. According to the Governor's Office, the survey should take no longer than 15 minutes and a summary of the results will be released at a later date.
Co-Chair Dan McMillan emphasized the task force's commitment to acting swiftly and openly embracing actionable ideas from the community.
"Between the full task force and five committees, we have brought together the collective experience and energy of over 120 people committed to implementing solutions," said McMillan. "We intend to move with urgency and welcome all actionable ideas to reimagine and revitalize Portland's Central City."
The entire PCCTF is scheduled to convene Tuesday. Simultaneously, the five committees will continue meeting regularly between task force sessions.
You can view the PCCTF website here and take the survey here.
Copyright 2023 KPTV-KPDX. All rights reserved.