Rain arrives on schedule; the numbers so far and how much more you can expect
Published: Sep. 25, 2023 at 9:31 PM PDT
I woke up today, looked out the window, and saw just about what I expected. It was a gray, wet, and cool late September day. For at least this week it IS nice to see all our vegetation getting a soaking. And local stinky/stagnant ponds and creeks are freshening up too.
So far we've seen quite a soaking west/south metro, not so much eastside. Look at the difference from west to east. This is opposite of what we typically see (heavier rain up against Cascades). That's because a cold front lingered over the westside much longer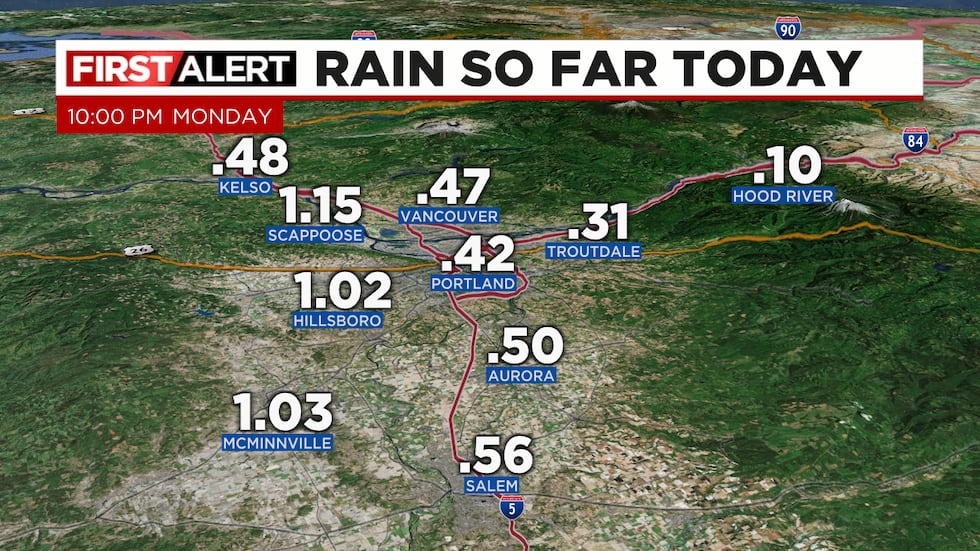 Going back to Saturday midday when the rain started, the numbers look like this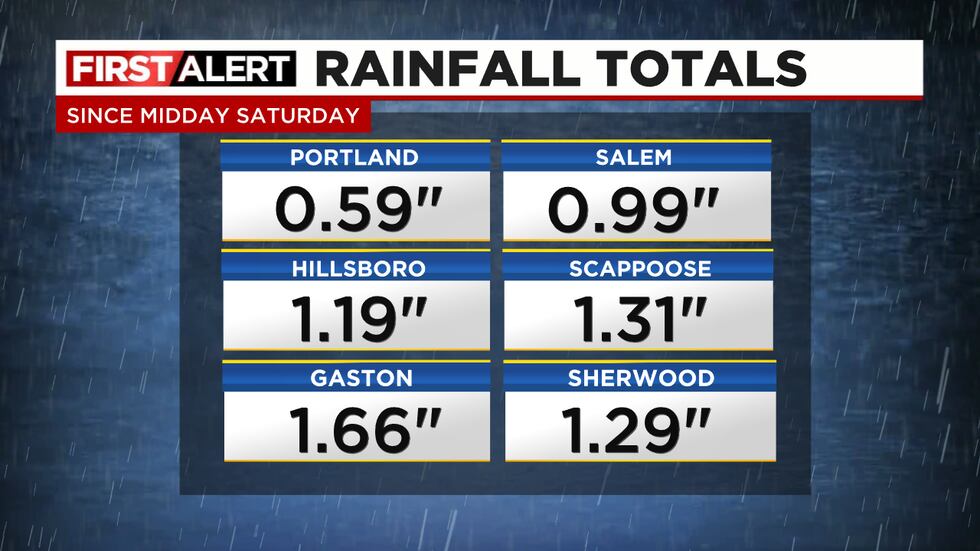 So now Portland has seen it's first soaking of the season. Usually it happens in mid-late September, so the timing is pretty darn normal. There won't be any October 2022 repeat this year. Remember numerous fires burning in the mountains through mid-month?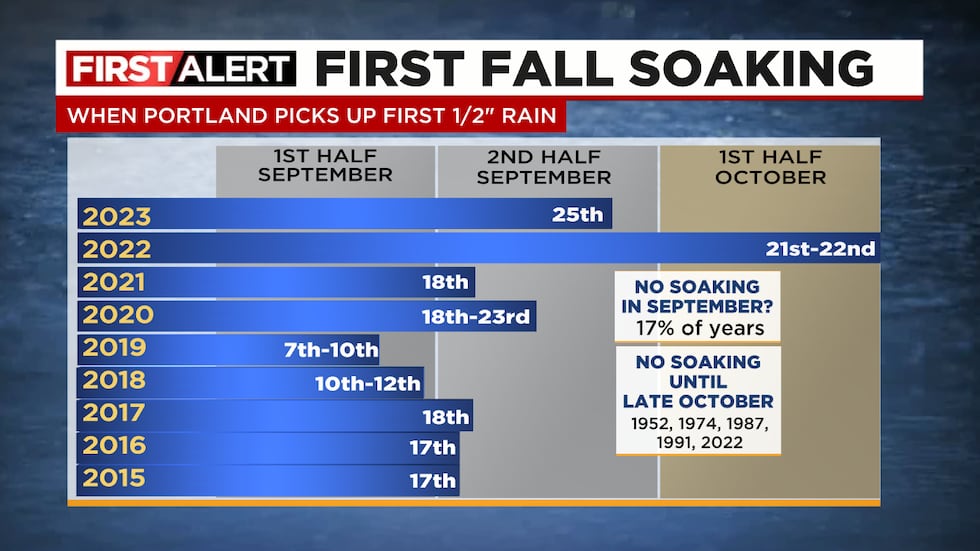 Most interesting is that one of the heaviest totals I can find in western OR/WA is right AT the most active fire. The Anvil Fire has burned about 22,000 acres just east of Port Orford. In the past few days 3-4″ rain has fallen in that spot; nice timing.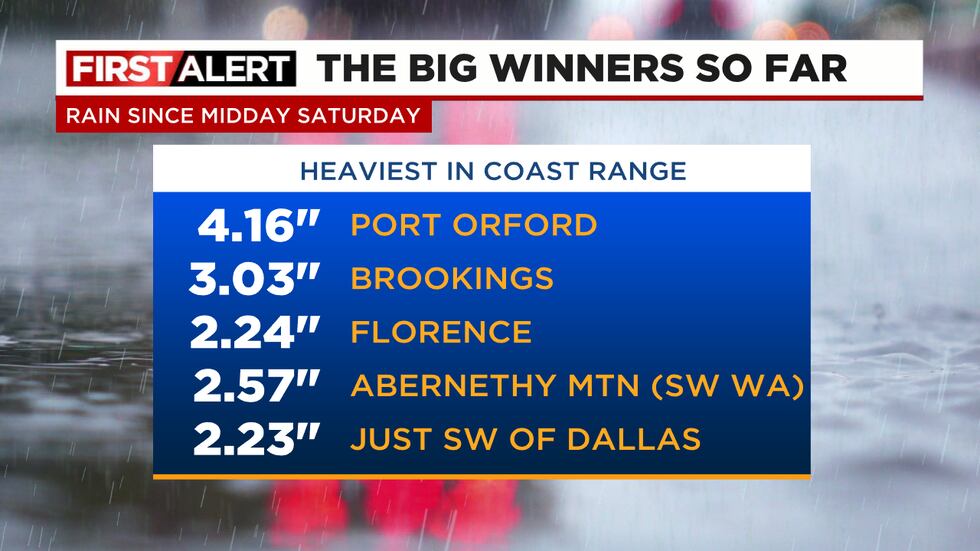 We will be in a showers/sunbreaks pattern the next 3 days. That should produce another 1.00″ of rain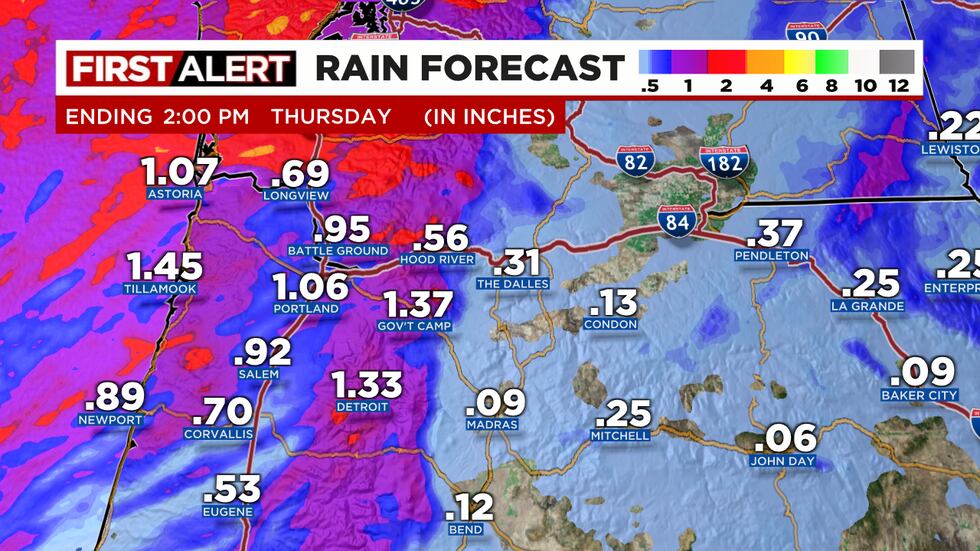 Tomorrow night an organized cold front moves onto the coastline for a few hours of steady rain. There will be surface low pressure center that slides up the coastline, producing southerly gusts 40-55 mph on the beaches. Maybe even a few power outages out there. Here in the valleys the gusts should remain below 35 mph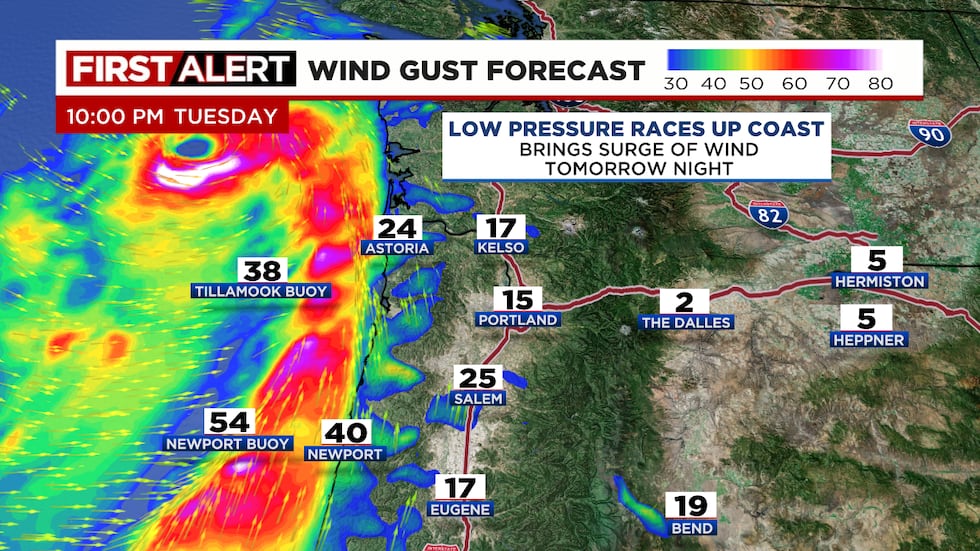 When is the next break from the rain? Most likely (if not Friday) Saturday and Sunday will be dry. Possibly next Monday as well. If we get lucky we'll see 4 dry days Friday through Monday.
That's it for this evening. Enjoy the wet fall weather!
Copyright 2023 KPTV-KPDX. All rights reserved.