Lillard posts long statement on leaving Portland Trail Blazers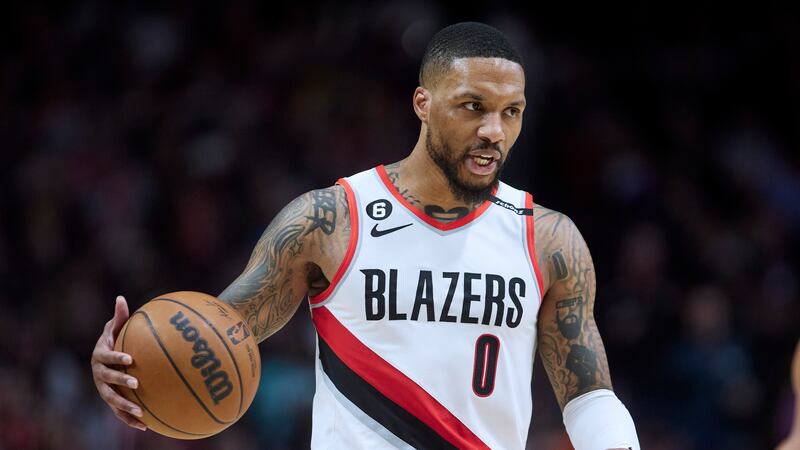 Published: Sep. 29, 2023 at 10:43 AM PDT
PORTLAND Ore. (KPTV) – Damian Lillard has released an extended statement following news of his trade to the Milwaukee Bucks.
Lillard was traded by Portland to play alongside Antetokounmpo in Milwaukee on Wednesday, a deal that ends his 11-year run with the Trail Blazers and a three-month saga surrounding his wish to be moved elsewhere in hopes of winning an NBA title.
"I want to start off by saying this isn't a goodbye, it's a see you later," Lillard wrote on Instagram Thursday. "My words have always been from the heart when it comes to you Rip City."
The seven-time All-Star goes from the Trail Blazers to the Bucks in a three-team deal that sends Jrue Holiday from the Bucks to Portland, Deandre Ayton from Phoenix to Portland and Jusuf Nurkic from the Blazers to the Suns.
"I must admit that it does make me sad to see some people crossover and appear as my opposition in the wake of me asking to be traded without knowing the facts because I am truly one of you," Lillard continued. "I hope there is a day we can come together and reminisce on the great times as we won't have them again 00 at least not as they were."
SEE ALSO: Blazers guard Damian Lillard traded to Milwaukee Bucks
Lillard went on to thank Trail Blazer's chairwoman Jody Allen, former general manager Neil Olshey, former coach Terry Stotts and numerous others in the organization including current coach Chauncey Billups. Lillard also expressed his belief in ow former teammate Anfernee Simons.
"I truly believe in you man," Lillard wrote of Simons. "I saw it from the jump."
Lillard ended his extended statement by reflecting on his 11 years as a Trail Blazer.
"Even in this moment I feel sad that we never accomplished what I so badly wanted to. I don't cry much, but I know my love for you is real because I am for sure dropping some tears right now," Lillard said. "Rip City you know my heart and where I stand because I've stood there for over a decade so to have to move off my square hurts my heart."
Before signing off, Lillard expressed he still sees a return to Rip City possible.
"I do believe a day will come where I put a Blazers uniform on again, and hopefully by then I'll be forgiven for breaking your hearts along with my own."
Copyright 2023 KPTV-KPDX. All rights reserved.