Concerts to return to Providence Park in 2024 with Foo Fighters as headliner
Published: Oct. 2, 2023 at 6:22 AM PDT
PORTLAND, Ore. (KPTV) - For the first time in nearly 20 years, concerts will be held at Providence Park.
The Portland Timbers announced the multi-year plan on Monday. The first artist to headline the stadium will be the Foo Fighters, taking place on Aug. 16, 2024.
"This is very exciting for us, for our fans and for the city of Portland," said Timbers CEO Heather Davis. "We are proud to continue our investment in the vibrancy of downtown Portland as Providence Park becomes the largest concert venue in the Portland area. Artists who had to bypass Portland on their West Coast tours will have a great new option to consider."
Beginning in 2024, Providence Park will be home to multiple shows a year with a sellable capacity of about 30,000. General admission and reserved seating will be available on Providence Park's pitch, with the concert stage at the south end of the stadium.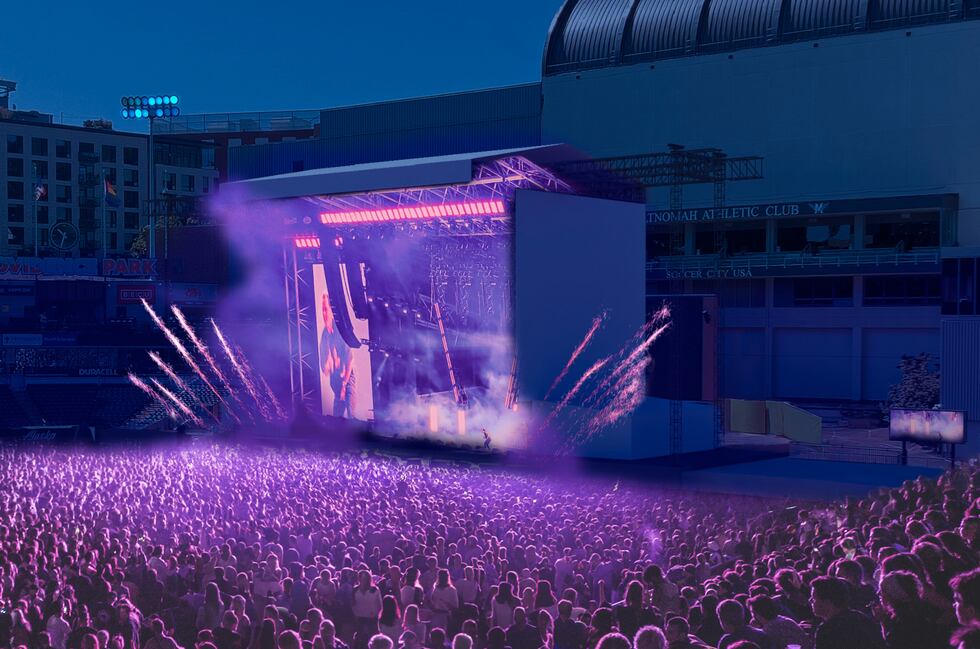 The stadium hosted its first ever concert in 1957 with Elvis Presley. The historic venue hosted more legendary shows throughout the years such as The Beach Boys (1984), Bob Dylan (1986), David Bowie (1987), Johnny Cash (1992), Van Halen (1995), Sheryl Crow (1999) and Def Leppard (2005).
Noise ordinances that apply to soccer will also apply to concerts, with a 10 p.m. curfew on weekdays and 11 p.m. on the weekends.
General sale for the Foo Fighters concert will begin Friday, Oct. 6 at 10 a.m. For pre-sales and further information, visit foofighters.com.
Copyright 2023 KPTV-KPDX. All rights reserved.