Lawsuit alleges Salem-Keizer S.D. was aware of teacher's grooming and sex abuse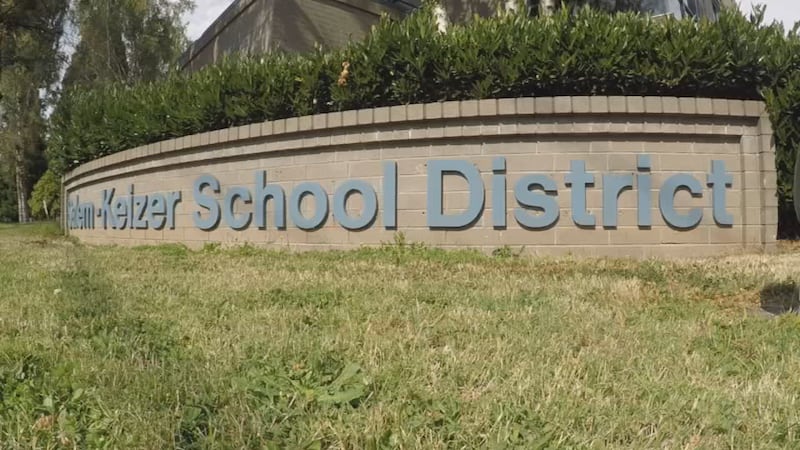 Published: Oct. 3, 2023 at 8:31 AM PDT
SALEM Ore. (KPTV) – The Salem-Keizer School District says a choir teacher accused of sexually abusing two former students has been placed on administrative leave.
On Wednesday, a $10 million lawsuit was announced against the Salem-Keizer School District claiming choir teacher Joshua Rist had groomed and sexually abused two girls while teaching at McNary High School. The abuse is alleged to have happened between 2015 and 2020.
Following complaints about Rist's behavior, the school district began an investigation in 2021, with the Teacher Standards and Practices Commission finding the abuses were factual. Rist was put on a 60-day suspension over the summer and reassigned to Kalapuya Elementary School.
The lawsuit also alleges Rist also has a history of grooming kids at Hermiston High School.
SEE ALSO: 'She thought she was going to die': Court docs reveal more detail to SW Portland stabbing
After the announcement of a lawsuit last week, FOX 12 reached out to the Salem-Keizer School District for information on Rist's employment. The district acknowledged being aware of the pending lawsuit and confirmed Rist was still employed as of Sept. 27.
On Sunday night the district sent a message to families:
"Effective tomorrow, Mr. Rist will no longer be at Kalapuya Elementary School. We will assign a substitute music teacher. We look forward to the continuation of an excellent school year at Kalapuya Elementary School."
In an additional statement, Salem-Keizer School District stated the status of Rist's employment is "leave" and there won't be any additional comment because of the investigation.
Copyright 2023 KPTV-KPDX. All rights reserved.