This Oregon beach has one of the most stunning coast lines in the US, according to National Geographic
Among National Geographic's list are beaches in Oregon, California, New Jersey, South Carolina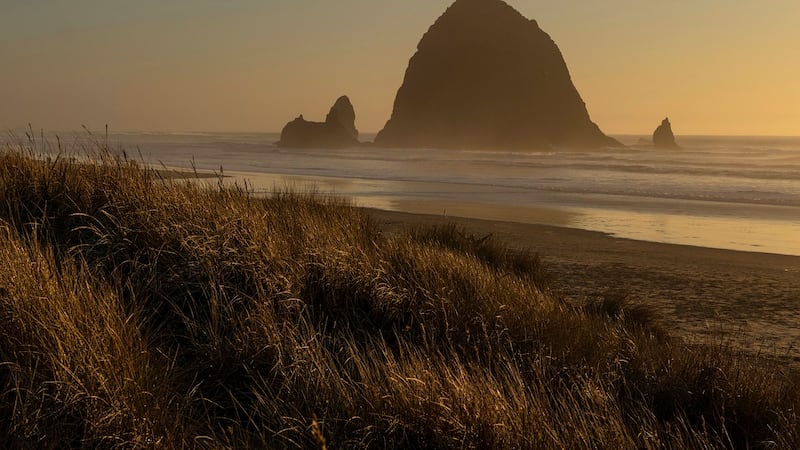 Published: Oct. 3, 2023 at 11:08 AM PDT
From the East Coast to the coastlines of Hawaii, National Geographic has published a list of beaches that are better in the fall.
Beaches in California, Hawaii, New Jersey, Massachusetts, and Oregon are among the locations that reach their peak after summer, claims the outlet.
Every one of the seven beaches mentioned thrives in "fewer crowds and cooler temperatures," giving guests "memorable stories to take back home."
Oregon's Cannon Beach made fourth place on the list, and is likely the most famous of the group because of appearance in iconic films 'The Goonies', and 'Kindergarten Cop.'
Cannon Beach, which is 80 miles west of Portland, was chosen for its amazing history and distinctive Native American features.
Even William Clark and Sacagawea investigated the area in 1806, leading to the creation of Guy Capoeman's 10-foot-tall cedar sculpture known as the "Welcome Pole."
However, the most notable feature of the beach is Haystack Rock, a 235-foot sea stack made of basalt.
The first on the list of beaches is Cape May, in New Jersey. Haleʻiwa on Hawaii's island of Oʻahu earned the second spot. In third place is Revere Beach, near Boston. At number five is California's Laguna Beach. Number six is Atlantic Beach in South Carolina. In last place is St. Augustine Beach, Florida.
Copyright 2023 KPTV-KPDX. All rights reserved.