Trail Blazers mourning loss of Terry Dischinger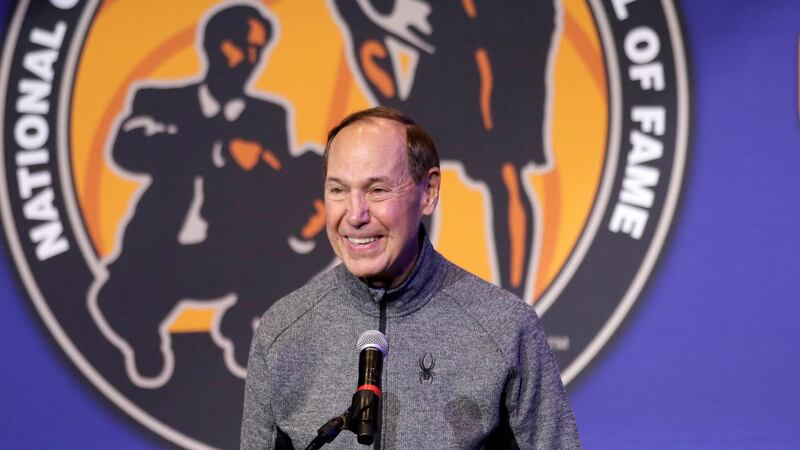 Published: Oct. 10, 2023 at 12:00 PM PDT
PORTLAND Ore. (KPTV) – The Portland Trail Blazers organization is mourning the loss of former player Terry Dischinger, who has died at the age of 81. Dischinger, known for a career both on and off the basketball court, spent his final NBA season with the Trail Blazers during the 1972-73 season.
Dischinger's basketball career began at Purdue University, where he earned acclaim as a consensus first-team All-American during his junior and senior seasons while obtaining a BS in chemical engineering.
His time at Purdue led to him joining the U.S. National Team, contributing to their Gold Medal victory at the 1960 Olympics in Rome.
SEE ALSO: Jrue Holiday traded to Boston as Portland continues making moves
Dischinger made his NBA debut as the 10th overall pick by the Chicago Zephyrs (now the Washington Wizards) in the 1962 NBA Draft, earning Rookie of the Year in 1963.
After two seasons away in while serving in the U.S. Army, Dischinger returned to the NBA, first in Detroit and the Portland.
Post NBA, Dischinger made a name for himself in orthodontics, according to the Trail Blazers organization.
He earned his DDS from the University of Tennessee College of Dentistry and furthered his orthodontic training at Oregon Health and Science University's School of Dentistry. He later practiced orthodontics in Lake Oswego for more than 30 years.
Copyright 2023 KPTV-KPDX. All rights reserved.