FOX 12 Oregon announces official home broadcast partnership with Rip City Remix
All Home Games to Air on Fox 12 Plus Throughout the Regular Season
Published: Oct. 30, 2023 at 6:57 AM PDT
PORTLAND Ore. (KPTV) - FOX 12 is proud to announce that FOX 12 Plus (KPDX) will be the official broadcast home of the Rip City Remix, making all Remix home games accessible to fans for the inaugural season. The partnership will launch with the home opener against the South Bay Lakers on November 17 and continue through 2025.
"For our inaugural season, we want to center ourselves in our community and ensure accessibility to develop and grow our emerging fan base," said Hannah Grauert, Rip City Remix President. "Our partnership with FOX 12 Plus allows us to reach a wide audience and introduce Portland's newest team to Oregon and SW Washington. We can't wait for fans to see all the action at Chiles Center this season, whether in-person or watching from home on FOX 12 Plus."
"FOX 12 is thrilled to partner with the Rip City Remix and reinforce our commitment to supporting local," said Corey Hanson, Regional Vice President and General Manager at Gray Television. "We believe sports have the ability to bring people together so our hope is that this partnership will make a positive impact in Oregon and SW Washington."
FOX 12 Plus is the first media partner in Remix history and will be the presenting partner for Fan Appreciation Night on March 30, 2024. Before tip-off on November 17, fans can catch the Rip City Remix at the inaugural Remix Fan Fest on Friday, November 3 at 6:00 p.m.
FOX 12 Plus broadcasts over the air on channel 49.1, and most cable systems on channel 13 or 713. On most systems, you'll find FOX 12 PLUS just one click up from FOX 12 Oregon. Click HERE to find FOX 12 PLUS in your area.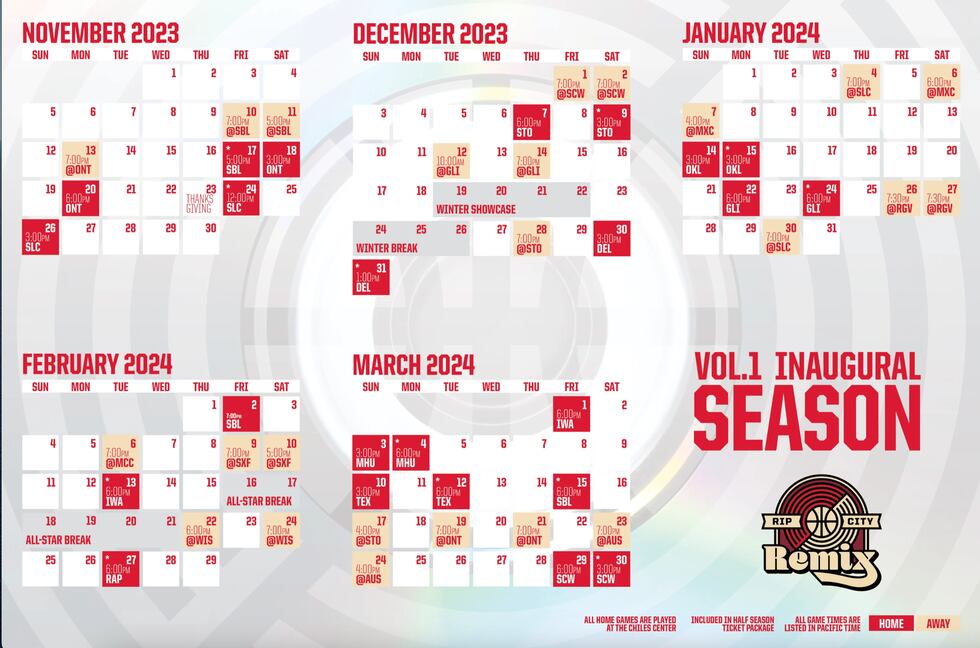 ABOUT KPDX AND KPTV
KPDX and KPTV, owned by Gray Television, is Portland's leading news and information provider across all media platforms including broadcast television, digital; www.kptv.com social media, mobile, and OTT with an emphasis on local content, local programming and community engagement. KPDX and KPTV produces and simultaneously deliver more than 80 hours of news weekly to the largest audience share in the Portland market reaching the majority of Portland DMA households. KPTV is the broadcast market leader in community outreach, in addition to providing creative and effective advertising and marketing solutions. Gray Television (NYSE: GTN) is the nation's largest owner of top-rated local television stations and digital assets in the United States. Its television stations serve 113 television markets that collectively reach approximately 36 percent of US television households. This portfolio includes 80 markets with the top-rated television station and 102 markets with the first and/or second highest rated television station. For more information, please visit www.gray.tv.
ABOUT THE RIP CITY REMIX
The NBA G League affiliate of the Portland Trail Blazers, the Rip City Remix tips off the team's inaugural season in 2023- 24, bringing together creators, crafters, DIY'ers and makers of the Portland community while providing a space for talent to shine. Making a difference on and off the court is at the heart of the Remix organization, which pays homage to the vintage era of the Trail Blazers franchise with its 1970s flare and color scheme. Whether it's a fun outing with friends or a family get together, Remix games at the University of Portland's Chiles Center offer some of the best upcoming basketball talent at an accessible price point. Rip City hopes to inspire fans to innovate and blaze a trail forward, remixing 'what was' into 'what will be.' For more information on the Rip City Remix, visit ripcityremix.com and follow the team on social media at @ripcityremix.
Copyright 2023 KPTV-KPDX. All rights reserved.