Poacher wanted after 3-point buck shot illegally in Clackamas County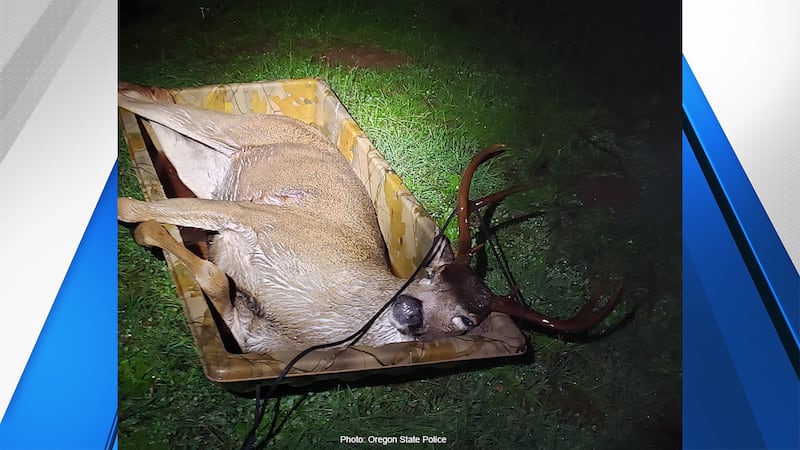 Published: Nov. 8, 2023 at 2:19 PM PST
CLACKAMAS COUNTY Ore. (KPTV) - Police are searching for a person who illegally shot and killed a buck deer in Clackamas County on Sunday, according to the Oregon State Police.
According to police, a three-point buck was shot multiple times on private property near South Hult Road and South Olson Road at about 7:45 p.m.
SEE ALSO: Mount St. Helens sees spike in seismic activity
The buck was then loaded onto a camouflage sled and hidden under a tree, police said. A dark-colored 4x4 pickup truck with a canopy (possibly a Toyota Tundra) was also in the area at the time of the illegal kill.
The buck was salvaged and donated to charity.
Any person with information about this incident can contact Trooper Marcus Tiktin at 971-719-3232 or Senior Trooper Robin May at 503-983-0768. Reports may remain anonymous.
SEE ALSO: OSP: Troopers seize enough fentanyl to kill 800K people in October
The Turn In Poachers program run by Oregon government and outdoor groups offers points and cash rewards for tips that lead to arrests or citations.
Copyright 2023 KPTV-KPDX. All rights reserved.