High-speed chase ends with arrest in Gresham
Published: Nov. 15, 2023 at 1:43 PM PST
GRESHAM Ore. (KPTV) – A suspect is in custody following a high-speed pursuit early Wednesday.
According to the Gresham Police Department, just before 2 a.m. an officer stationed in the 1200 block of E Powell Boulevard witnessed a car racing eastbound at a speed exceeding 100 miles per hour.
The officer promptly activated emergency lights, initiating a traffic stop. However, the driver began running red lights to evade police.
Officers later found the car in the 3900 block of SE Powell Valley Road where the vehicle had spun out, crashed into a street sign, and collided with a residential fence.
Upon arrival at the crash site, the officer discovered the suspect had fled.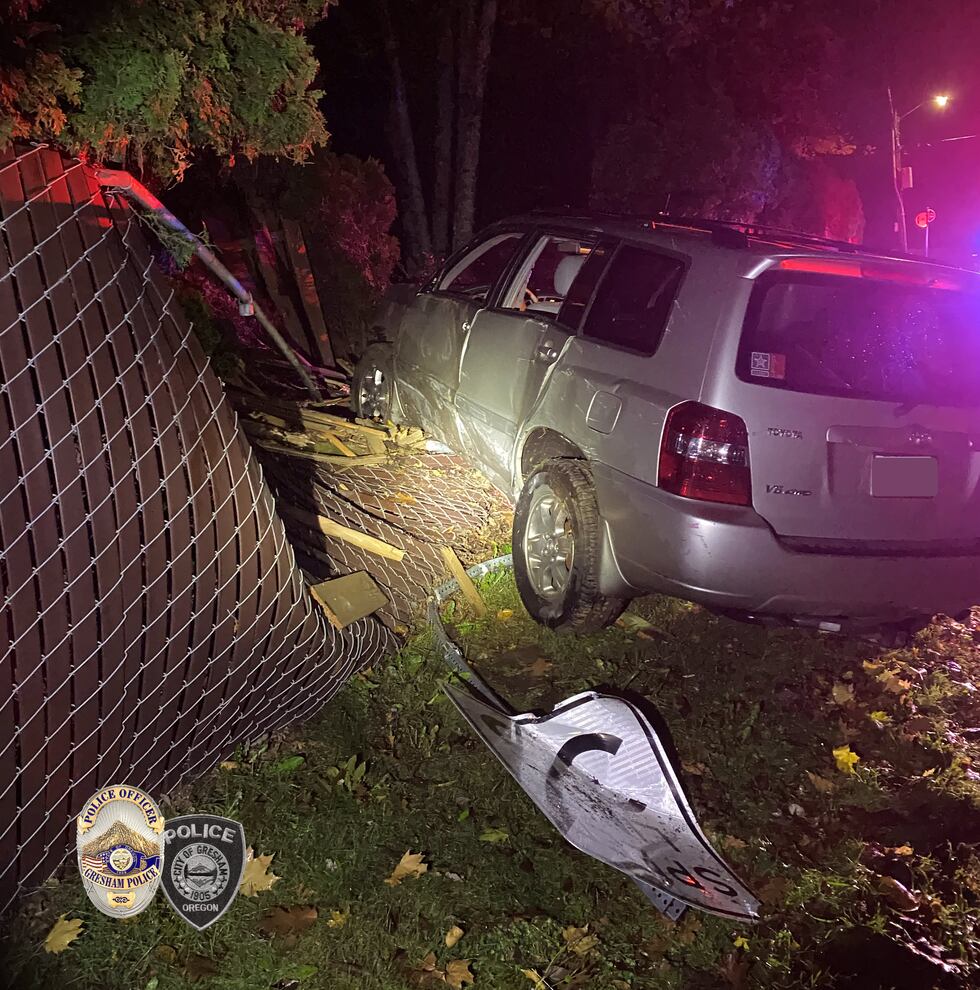 SEE ALSO: MAX and Portland Streetcar collide in NE Portland; 2 reported injured
Subsequent investigations revealed that the vehicle had been reported stolen from Portland.
Police officers, including a K-9 officer collaborated with a UAS (Unmanned Aerial System) officer to track down the suspect in a nearby backyard.
21-year-old Giovanni Smith, of Portland, was subsequently booked at the Multnomah County Detention Center on multiple charges. These include Reckless Driving, Attempting to Elude a Police Officer (Felony), Failure to Perform Duties of Driver (Felony), Unauthorized Use of a Vehicle, Possession of a Stolen Vehicle, and Driving Under the Influence of Intoxicants.
Additionally, Smith faced unrelated warrants.
Copyright 2023 KPTV-KPDX. All rights reserved.