'I saw people turning, running in panic': Shots fired inside PDX
Published: Nov. 15, 2023 at 5:14 AM PST
|
Updated: Nov. 15, 2023 at 6:52 PM PST
PORTLAND, Ore. (KPTV) - The Port of Portland is investigating after a woman allegedly fired a gun in the pre-security public area of the Portland International Airport on Tuesday night.
No one was hurt in the shooting but a witness reported at least seven rounds were fired.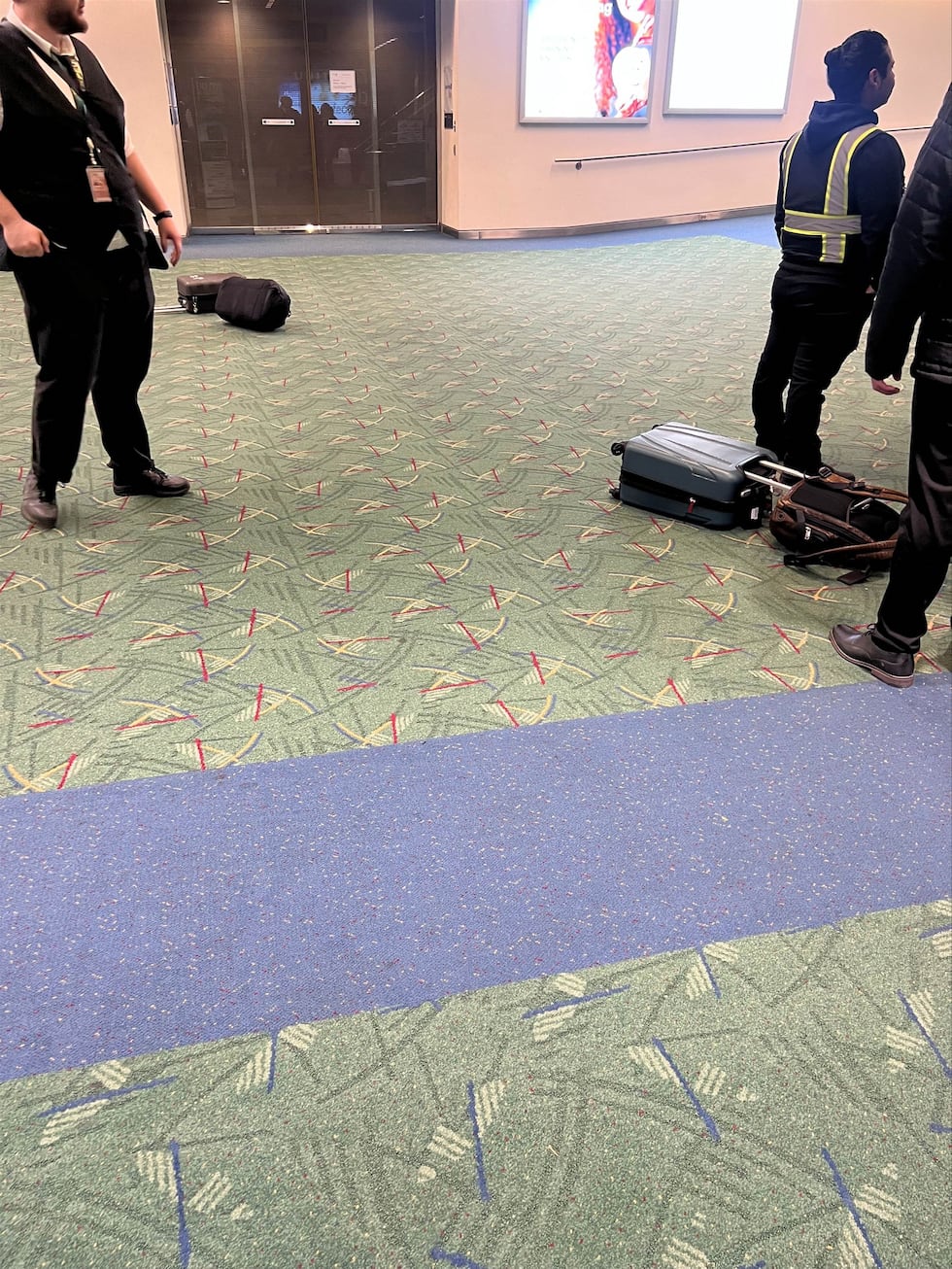 Police records identified the alleged shooter as Laura Marie Patterson, 47. She is charged with firing a weapon in a public building, interfering with public transportation, unlawful use of a weapon, public mischief, disorderly conduct, reckless endangerment, and four counts of attempted murder.
The shots were fired the pre-security public area of the D/E Concourse near the restrooms at about 11 p.m. on Tuesday.
A woman said she had just gotten off a flight when she heard at least three shots.
"The first thing I saw was people turning and running toward me in a panic and I thought are they late for their flight what's going on and then I heard three bangs and everyone turned toward me and started running back toward the plane away from the noise and I heard four more shots," the woman said. "I was the second to last person inside the door. Shaking, couldn't breathe, thinking 'If they open this door, I'm the first one to be shot.' So somebody else opened the door to get out and I bailed and I went and I hid around the corner all by myself."
That was when she saw and took video of a person being arrested and put into a police car outside of the airport.
When she saw the arrest, she started filming, she said. And she was shocked to see the person was another woman.
"I didn't know if they had the wrong person, or what was going on. I just calmly stood aside till she was put into the car and then I asked the police officer was this the shooter and he said yes," the woman said. "I don't know what drives a person to come to a max security place and open fire and then seemed so pleased with herself. She had this big smile on her face as she was being arrested. seems like she came and did what she wanted to do. I just pray for her that she gets help."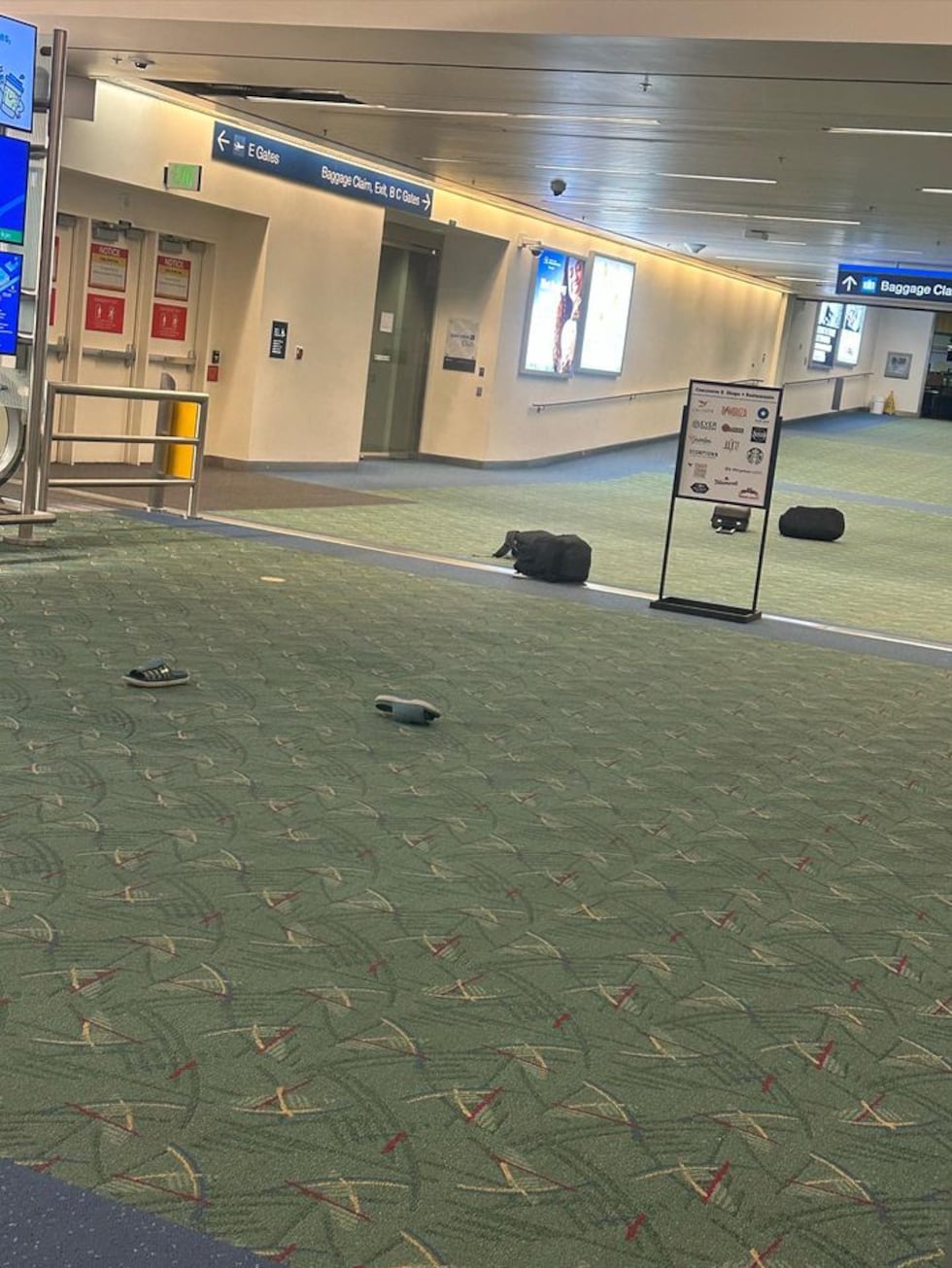 Police have not yet said what led up to the gunfire.
TSA gave a statement, "TSA is grateful for the swift actions of the Port of Portland police department Tuesday evening at Portland International Airport following an incident where a non-ticketed individual fired shots in the air of the public area of the airport. Out of an abundance of caution, TSA evacuated the B/C and D/E security checkpoints to ensure the safety of its employees and travelers. During the incident, TSA worked closely with local law enforcement and supported the sweeps and re-screening that followed after the suspect was detained. Normal screening operations resumed after an approximate 60-minute closure. TSA will cooperate with any ongoing law enforcement investigation into the incident."
The investigation is ongoing, and no other information has been provided at this time.
This is developing news. FOX 12 Oregon will update this story when new details are released.
Copyright 2023 KPTV-KPDX. All rights reserved.