Man arrested after killing deer in Lincoln City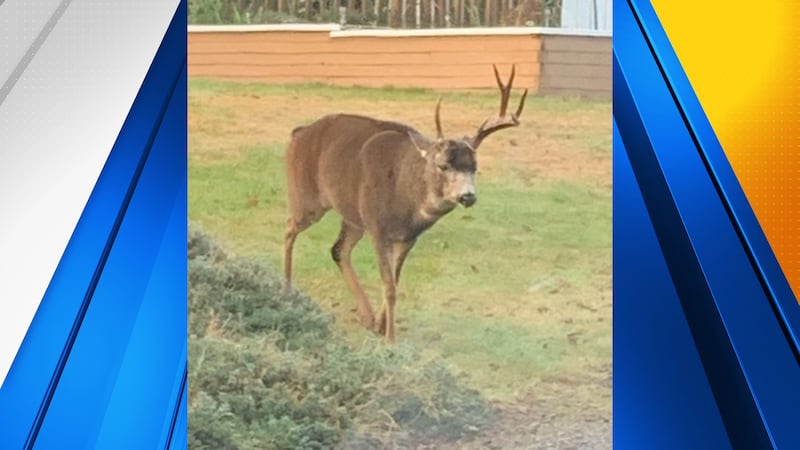 Published: Nov. 16, 2023 at 10:33 AM PST
LINCOLN CITY Ore. (KPTV) – A man has been taken into custody in Lincoln City after allegedly shooting a deer.
Police responded Oct. 28 around 10:45 p.m. to reports of gunshots in the vicinity of Kirtsis Park on NE 22nd Street.
Upon arrival, an officer discovered a car occupied by 21-year-old Randall Brooks III from Grand Ronde.
According to Lincoln City P.D., beside the car was a recently deceased buck deer, the cause of death initially unclear to the responding officer. After question brooks, he was released due to denying any involvement or knowledge of the animal's death.
SEE ALSO: Oregon drug bust yields 24 arrests, enough fentanyl to kill nearly 150,000 people
After Brooks left, a more detailed examination of the dead deer revealed small caliber bullet wounds and linked Brooks to the deer's death.
Brooks was subsequently stopped by Grand Ronde Tribal Police. The Lincoln City Police obtained a search warrant for the car, leading to the discovery of a 9mm pistol and additional evidence connecting Brooks to the crime.
Brooks was arrested on Oct. 31 and taken to the Lincoln County Jail, facing charges of Unlawful Use of a Weapon and Unlawful Taking of Wildlife.
Copyright 2023 KPTV-KPDX. All rights reserved.