Reward offered for tips in Portland triple homicide
Published: Nov. 16, 2023 at 8:30 AM PST
|
Updated: Nov. 16, 2023 at 6:00 PM PST
PORTLAND Ore. (KPTV) – The Federal Bureau of Investigation's Portland Field Office, in collaboration with the Portland Police Bureau, is seeking the public's finding the people responsible for the deaths of three people in March.
The incident occurred Saturday, March 25 around 12:30 p.m. when 17-year-old Eskender Tamra, 19-year-old Babu Daudi, and 20-year-old Patrick Johnson were shot while traveling in a car on Foss Avenue near University Park in North Portland.
According to investigators, it's believed three people fired multiple gunshots at the victims' car, killing Tamra, Daudi, and Johnson.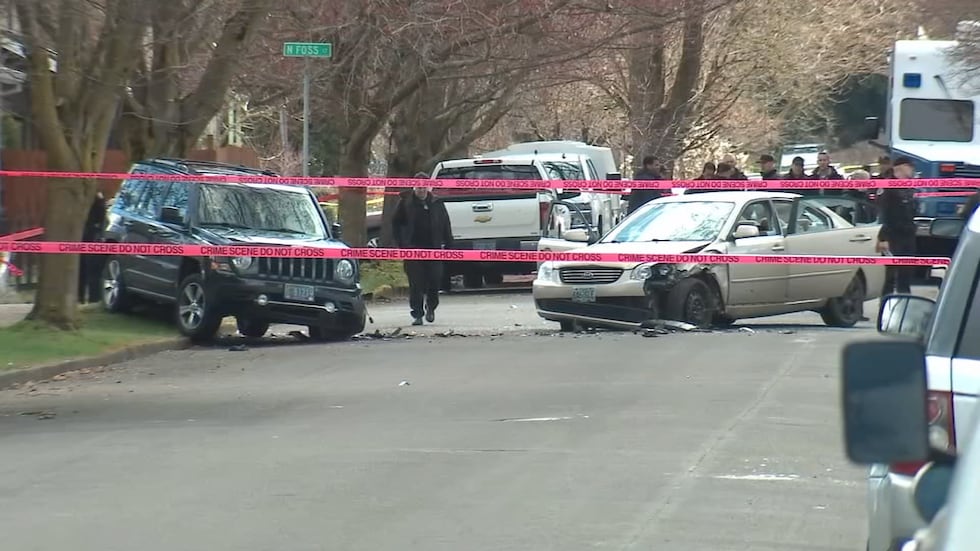 SEE ALSO: ODOT to detonate old blasting caps found in West Linn; delays expected on I-205
To encourage people with information to come forward, the FBI is offering a reward of up to $25,000.
"Even as the victims attempted to drive away, the suspects pursued them, continuing to shoot in broad daylight. Disturbingly, neighbors, safe within their homes, heard dozens of gunshots and discovered shell casings in their yards," said Kieran L. Ramsey, Special Agent in Charge of the FBI Portland Field Office. "We are aware that there are people in the community who possess crucial information about this incident."
Anyone with information is asked to contact the FBI Portland Field Office at (503) 224-4181.
Copyright 2023 KPTV-KPDX. All rights reserved.