Suspect arrested after ramming patrol car in Salem
Published: Nov. 17, 2023 at 9:44 AM PST
|
Updated: Nov. 17, 2023 at 1:00 PM PST
SALEM Ore. (KPTV) – A suspect was arrested Friday after police say they rammed an Oregon State Police patrol car, according to OSP.
Officials began warning travelers around 9:30 a.m. that traffic was being diverted at milepost 256 off of I-5 at the Market Street exit.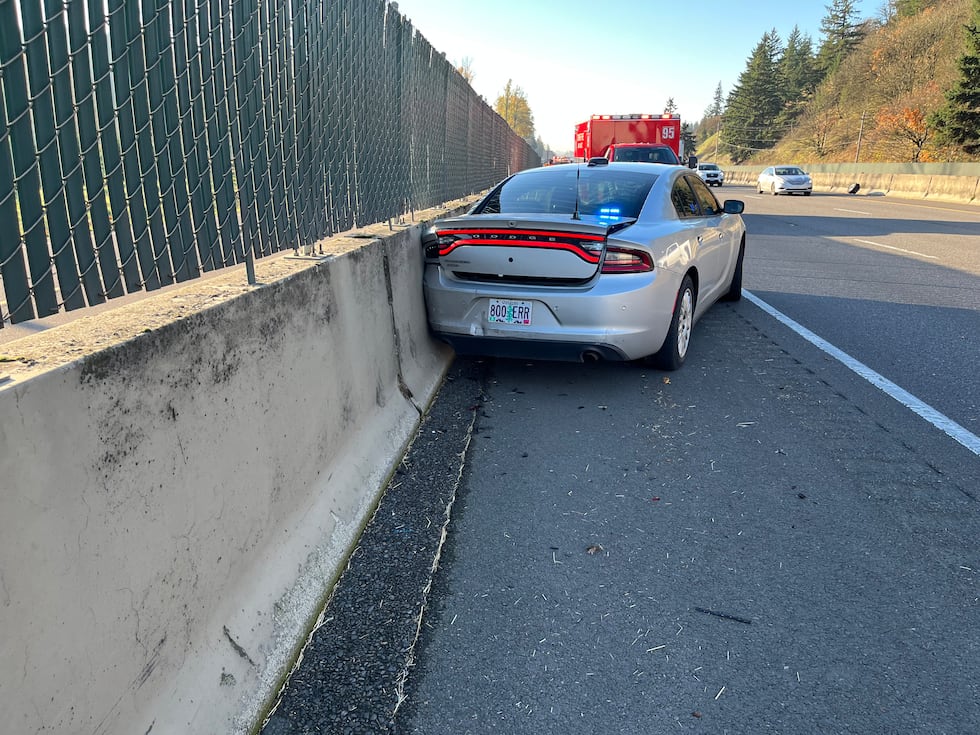 According to OSP, the incident happened while an OSP Lieutenant was attempting to get the suspect to stop off the highway. During this, the suspect rammed the patrol car from behind causing it to spin and strike the barrier, before fleeing northbound.
The suspect was later located and stopped in the Salem area.
At this time, the suspect has not been identified.
Copyright 2023 KPTV-KPDX. All rights reserved.