Police: Man living out of van arrested for online child abuse in Tigard
Published: Nov. 17, 2023 at 4:51 PM PST
PORTLAND Ore. (KPTV) - A man was arrested Friday in Tigard and facing charges related to convincing at least one child to send him sexually explicit images, according to the Portland Police Bureau.
According to police, 25-year-old Jakob Joshua Stickney met a pre-teen girl online and began to exchange explicit images and messages.
On Sept. 9, the girl reported to police that she had agreed to meet Stickney in person.
SEE ALSO: Court docs: Woman accused of firing gun in Portland airport says she did so because her family are pedophiles
The FBI, working with Portland's Child Abuse Team, determined the person she was communicating with was in his twenties and living out of a van. They also suspected that he was actively abusing multiple children across several states, police said.
Stickney was found and arrested by tactical police units on Friday in Tigard near Highway 99 West and Bull Mountain Road.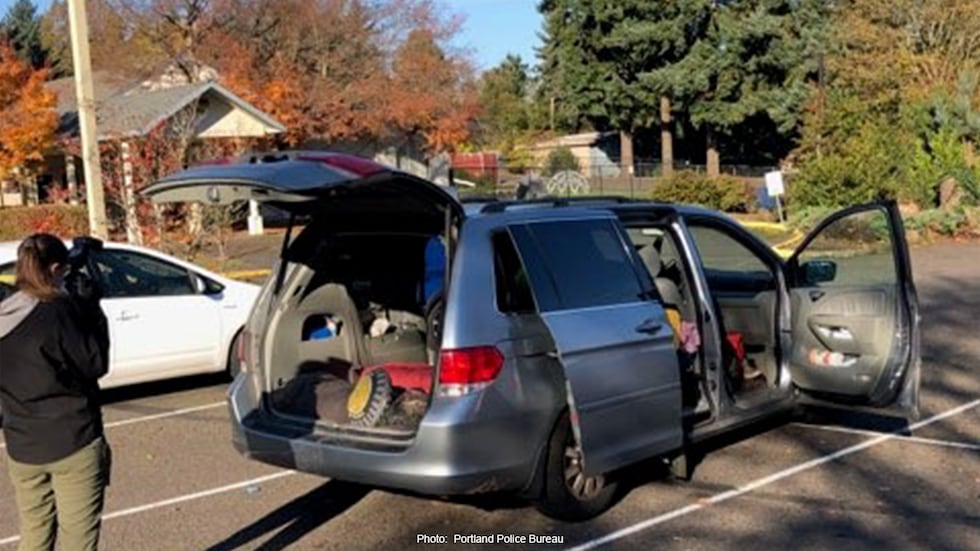 Stickney was initially charged with one count of coercion and enticement of a minor, but police expect he will face additional charges as the investigation continues.
Investigators say they have identified more than 30 crime tips through the National Center for Missing and Exploited Children connected to Stickney, with victims as young as 10 years old in Washington, Missouri and Arkansas. PPB is working with federal and local law enforcement in those jurisdictions to investigate the crimes against those children.
SEE ALSO: 1 arrested, 3 detained, stolen vehicle recovered after search in SE Portland
Anyone who believes they have information about this case or additional victims is asked to contact Detective Nathan Moore at nathan.moore@police.portlandoregon.gov and reference Case #23-237743.
Copyright 2023 KPTV-KPDX. All rights reserved.