18-year-old charged in Gladstone fentanyl trafficking case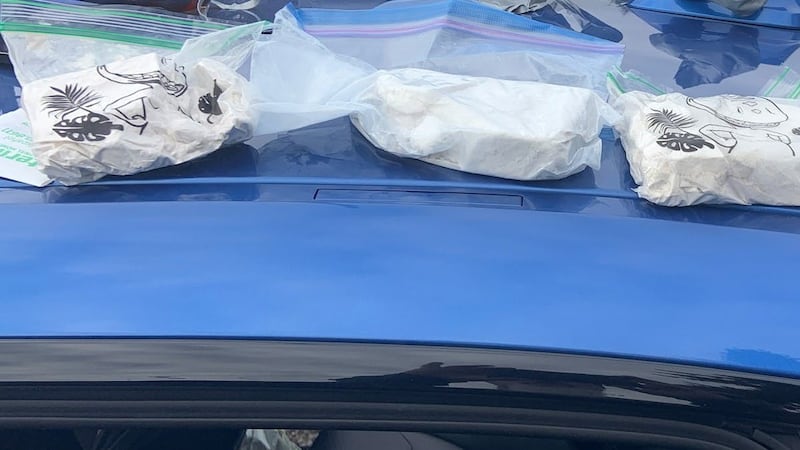 Published: Nov. 21, 2023 at 8:30 AM PST
GLADSTONE Ore. (KPTV) – An 18-year-old from Gladstone is facing federal charges following an arrest while moving several packages of powdered fentanyl, according to law enforcement.
Cristhian Martinez, 18, of Gladstone, is charged with possessing fentanyl with intent to distribute and possessing a firearm related to drug trafficking, according to a criminal complaint.
Court documents reveal that in September, the Clackamas County Interagency Task Force (CCITF) began investigating a deadly overdose in the county. During the investigation, authorities uncovered counterfeit M30 Oxycodone pills, suspected to be laced with fentanyl.
SEE ALSO: Woman killed in Saturday shooting identified by Portland police
According to the U.S. Attorney's Office - District of Oregon, Martinez was later identified as the seller of a deadly dose of fentanyl, later sold by a street dealer.
On Nov. 16, investigators tracked Martinez as he traveled from California into Oregon. After stopping his car in Gladstone, a K-9 sweep revealed multiple concealed packages in Martinez's vehicle, containing over 1,000 grams of compressed fentanyl.
A same-day search of Martinez's apartment revealed a fentanyl manufacturing and distribution operation, according to officials.
Seized items included additional quantities of fentanyl, a 20-ton shop press used for producing fentanyl powder bricks, 10 handguns, an AR-15 style assault rifle, ammunition and materials consistent with drug trafficking.
Martinez made his first appearance in federal court on Monday.
Copyright 2023 KPTV-KPDX. All rights reserved.