Man sentenced in armed Tigard pawn shop robbery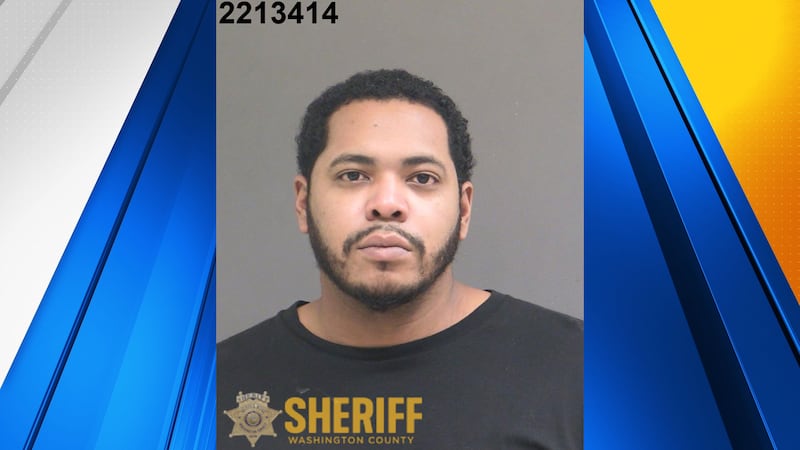 Published: Nov. 21, 2023 at 10:02 AM PST
WASHINGTON COUNTY Ore. (KPTV) – A Washington County jury has found the suspect in a 2022 armed pawn shop robbery guilty.
According to the Washington County District Attorney's Office, Rosario Reginal Jumpingbull and an accomplice drove from Portland to Tigard on July 14, 2022, to a pawn shop. Once at the pawn shop, Jumpingbull entered the shop and promptly brandished a firearm.
According to court documents, he then aimed the gun at the three on-duty workers and demanded they hand over cash.
Before the robbery, Jumpingbull reportedly received information from an employee regarding the location of a substantial sum of cash and the existing security measures.
SEE ALSO: Woman assaulted, robbed at Fairview Target
One employee remarked that the defendant seemed to be familiar with the layout, stating, "he knew where he was going."
Jumpingbull fled from the scene with his accomplice and a nearby driver's dash cam reportedly captured footage of the car. Tigard P.D. investigators were then able to link the car to the driver who then revealed Jumpingbull was involved in the armed robbery.
On Aug. 17, 2022, the Portland Police Bureau arrested Jumpingbull in downtown Portland after a brief car pursuit. A search found a handgun inside the vehicle as well as items linking the defendant to his accomplice.
Following trial, Jumpingbull was found guilty of six counts of Robbery in the First Degree with a Firearm, Aggravated Theft in the First Degree with a Firearm, and Felon in Possession of a Firearm with a Firearm.
On Monday, Jumnpingbull was sentenced to 270 months in prison.
Copyright 2023 KPTV-KPDX. All rights reserved.