TV6 News Director
Marquette, MI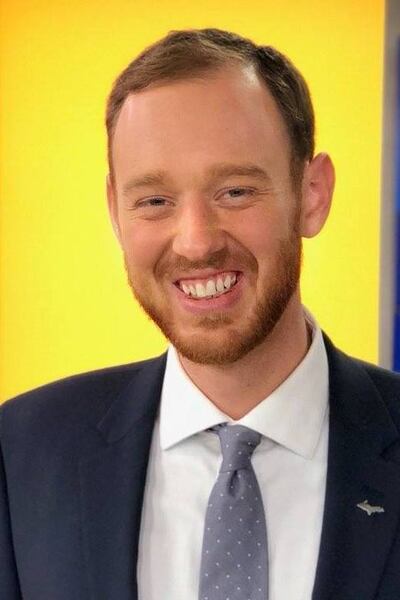 Andrew LaCombe was named News Director at TV6 & FOX UP in April 2021.
Before that, he served as TV6 Morning News Anchor and Assistant News Director. He rejoined the TV6 team in January 2017.
Born and raised in Marquette, Andrew grew up watching TV6. Andrew's aunt worked at the station and would bring him to visit and meet the news team. This helped ignite Andrew's passion for television news.
As a youth, Andrew participated in 8-18 Media, a program of the Upper Peninsula Children's Museum. This gave Andrew valuable leadership and journalism experience. Andrew is still active in the Children's Museum as a member of its board of directors.
Andrew graduated from Lawrence University in Appleton, Wisconsin with a Bachelor of Music degree in cello performance and a minor in government.
Andrew was a reporter and producer for the TV6 Morning News from May 2012 until Aug. 2013. He then became a political and investigative reporter at FOX 11 News in Green Bay, Wisconsin. At FOX 11, Andrew covered Wisconsin politics and elections. In the 2016 election cycle, he interviewed Donald Trump, Mike Pence, Tim Kaine, Bernie Sanders and many other candidates.
Andrew decided to return to Upper Michigan for many reasons, including opportunities with music and snow! Andrew is a member of the Marquette Symphony Orchestra and teaches music lessons. He also enjoys downhill skiing, cross-country skiing and snowshoeing.
Andrew is a fan of the Green Bay Packers, Detroit Tigers and Michigan Wolverines. He also remains active as part of the staff at the Iron County Youth Camp.
Education
Lawrence University