Reporter
Ocala, Fla.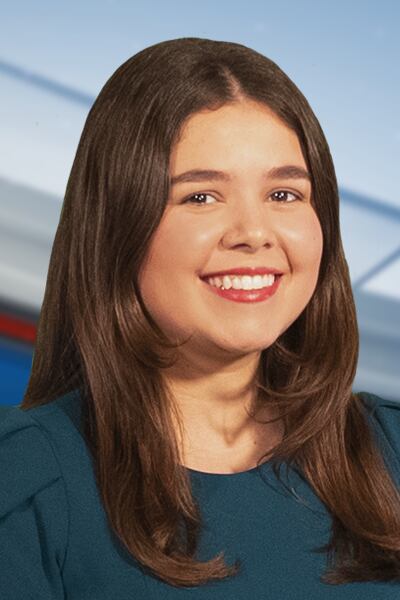 Emma Delamo joined TV20 as a reporter in February of 2023.
She was born and raised in Miami and graduated from Florida International University in 2021 with a degree in Broadcast Journalism.
Prior to moving up to North Central Florida, Emma was an Associate Producer/Editor at NBC 6, where she worked on many stories that made national headlines.
In her free time, she loves to have fun at theme parks, go to concerts and rewatch her favorite sitcoms.
Emma is working as TV20's Marion County reporter.
Education
Florida International University, Broadcast Journalism, 2021
Updated: Sep. 12, 2023 at 1:36 PM PDT
|
By
Zitlali Solache
,
Emma Delamo
and
Andrew McMunn
Jeremy Turner said his daughter, Juliet, will blow out the same candles as her sisters, Jessica and Jasmine, now that they all share the same birthday.
Updated: May. 24, 2023 at 10:55 AM PDT
|
By
WCJB Staff
,
Emma Delamo
and
Andrew McMunn
The hole measures about 30 feet wide and 18 feet deep.