Anchor & Reporter
Las Vegas, NV, USA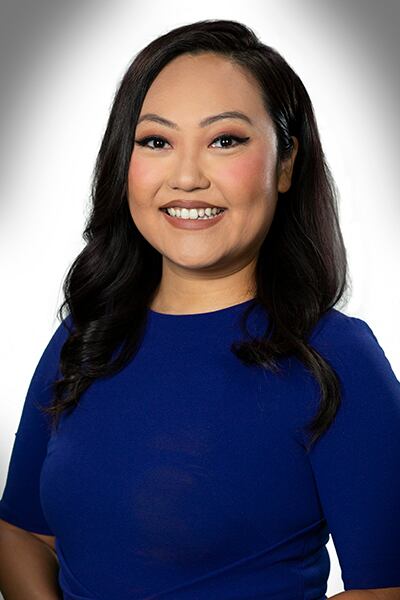 Regina Ahn is an anchor/reporter for FOX5 News.
Regina is passionate about finding the truth and compassion in each story. Excited about her move to fabulous Las Vegas, she believes everyone has a story to tell. Regina has worked on hundreds of community stories across the country. Covering everything from subzero temperatures in Green Bay, Wisconsin to speaking with Ukrainian protesters. Most recently, Regina was an evening reporter in San Diego, California. She's also worked as an evening anchor in Spokane, Washington.
During her free time, she loves trying different coffee shops, new foods, and of course spending every free moment with her 2-year-old Golden Retriever named Finn.
If you see her around, feel free to come up and say hello. Regina also has a favor to ask of local foodies "If you have any recommendations, please send my way!"
Updated: Jul. 20, 2023 at 12:24 PM PDT
|
By
Regina Ahn
and
Jordan Gartner
Delta passengers say they ended up getting stuck on the tarmac for hours in triple-digit heat awaiting takeoff.
Updated: May. 25, 2023 at 4:10 PM PDT
|
By
Regina Ahn
and
Jordan Gartner
A pregnant woman attending a music festival in Las Vegas had to cut her experience a little short.