Investigative Reporter
Wilmington, NC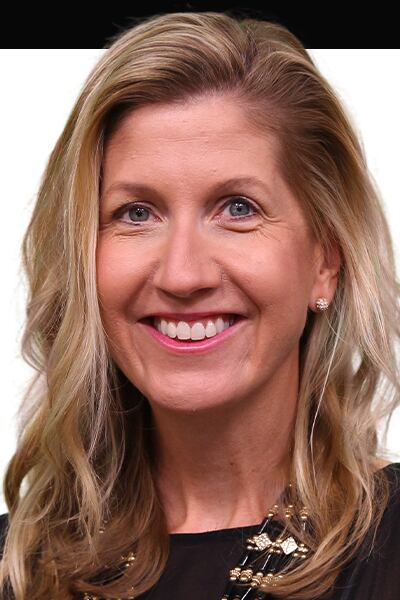 Ann McAdams has worked in the Wilmington television market for more than 20 years. She graduated from Wake Forest University with a BS in Business in 2000, and accepted a job that summer as a general assignment reporter at WWAY. She later went on to serve as the station's evening anchor and investigative reporter.
In 2011, Ann joined the WECT news team as an investigative reporter and fill-in anchor.
Ann was born and raised in Winter Haven, Florida, but made North Carolina home after coming here for college. She is a mother of two.
When she is away from work, Ann enjoys tennis, reading, cooking, and getting together with family and friends. She and her family attend Wrightsville United Methodist Church. She loves to travel, and favorite destinations (so far!) have included Switzerland, Denmark, The Czech Republic, New York City, and Yellowstone National Park.
If you want to reach Ann, email her at: amcadams@wect.com
If you have a story you'd like WECT to investigate, e-mail: Investigate@wect.com
Awards:
8 RTDNAC Division II 1st Place Awards:
Investigative: 2021 (Cover Up Culture), 2015 (CFCC President Resigns), 2014 (Police Stingray Investigation), 2012 (Legislative Prison Transfer Requests), 2010 (Sen R.C. Soles Saga)
Consumer/Economic: 2021 (WECT Investigates: Private Elevator Accidents)
Social Reform: 2021 (Racist Letter Brings Neighborhood Together)
Education: 2020 (WECT Investigates: Late School Buses)
4 Associated Press Division II 1st Place Awards:
Investigative: 2009 (Sen. R.C. Soles Saga), 2004 (Crowded School Bus)
General News: 2004 (HOA Fines Family for Christmas Decorations)
Spot News: 2001 (Crew Survives Being Stranded at Sea)
Education
Wake Forest University, Bachelor of Science in Business, cum laude