Reporter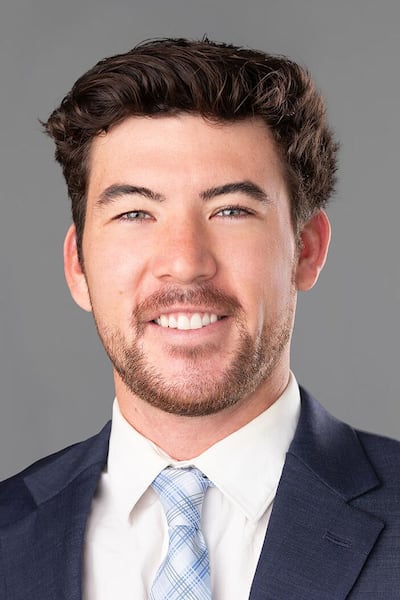 Connor McCarthy joined FOX 12 as reporter in September 2021. Connor grew up in Carlsbad, California, a city in North County San Diego. He attended California Polytechnic State University in San Luis Obispo. There, he earned a bachelor's degree in journalism and a minor in political science. But he's not stranger to the Beaver State.
Before joining the FOX 12 team, he worked as a reporter for KEZI 9 News in Eugene, Oregon, for two years. While at KEZI, Connor reported on the COVID-19 pandemic, dozens of nights of civil unrest and the devastating 2020 Oregon wildfires. His coverage of the Holiday Farm Fire helped contribute to winning an Emmy as a reporter for best evening newscast category.
Connor's background in journalism goes beyond KEZI. During college he worked as a reporter and anchor for Cal Poly's student media organization, Mustang News. In 2019, he was recognized by the California State Legislature for his leadership at Mustang News and for covering the 2016 and 2018 elections in San Luis Obispo County. Connor also interned for the transportation and justice correspondents at ABC News in Washington, D.C., the political desk at KNBC-TV in Los Angeles, and the news team at KSBY-TV in San Luis Obispo.
In his free time Connor loves to go on hikes with his dog Ziggy. He also kayaks, paddle boards, snowboards, and body surfs. If the sun's out, you might catch Connor ridding his longboard around town.