Good Day Oregon Co-Anchor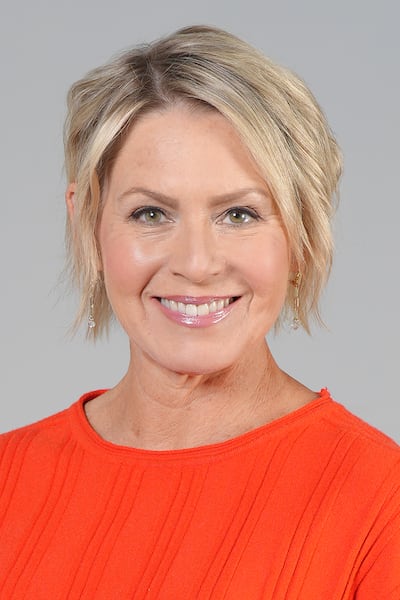 Kimberly Maus co-anchors FOX 12's Emmy-Award winning Good Day Oregon weekdays from 6:00 to 11:00 a.m.
Kim is a Southern California native who joined Good Day Oregon and the FOX 12 family in 1998. She is a graduate of The Walter Cronkite School of Journalism at Arizona State University, and started her career in news radio before making the leap to television in Palm Springs.
Outside of work, Kim is a country girl. Married to a retired rodeo cowboy, Kim and her husband Matt are humans to two horses, a donkey, a mule, three goats, a sheep, and two dogs. She is passionate about animal welfare and rescue, and it's not uncommon for her to secretly add to her barn brood without telling Matt. What's the saying, "It's better to beg forgiveness than to ask permission?"
Kim has a few other obsessions outside of work. She's absolutely mad about all things home design and décor, and is often found squirrelling away someone else's trash to make it a treasure. Her husband jokingly tells all guests who come to their home that they have to leave with two things!
Updated: Sep. 20, 2022 at 10:47 AM PDT
|
A big reunion tour is coming to Portland this weekend!
Updated: Jun. 14, 2022 at 6:48 AM PDT
|
A couple months ago, FOX 12′s Kimberly Maus lost a horse to a serious health issue she didn't even know she could prevent.