4PM & 10PM News Anchor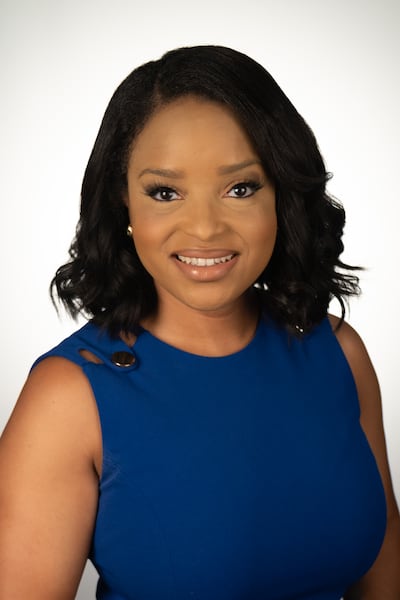 Margo Gray has served the Tennessee Valley for WAFF 48 since September 2009.
Margo has covered life-changing events, including the devastating tornado outbreak of April 27, 2011, a workplace shooting at the University of Alabama in Huntsville, and uncovered the hiring of an unlicensed behavioral specialist working in child custody cases for the Department of Human Resources.
She was also recognized by the Better Business Bureau of North Alabama for her investigative reporting on a scam farming business involving a pyramid scheme that stole thousands from valley families.
Before moving to North Alabama, Margo spent two years reporting on the coast in Wilmington, North Carolina for WWAY News 3. There, she won a Radio Television Digital News Association of the Carolinas award for a series on education.
She grew up in Ft. Lauderdale, Florida and loved being next to the water.
Margo graduated from the University of Florida with a degree in Telecommunications-News with a minor in Sociology. At UF, she reported for both the radio station WRUF AM 850 and the television station WUFT News 5 on campus. During her senior year in college, she interned for WKMG CBS Local 6 in Orlando. She officially started her career in broadcast journalism working as an assignment manager for ABC affiliate WCJB TV20 News in Gainesville.
Margo is an active member of the Investigate Reporters & Editors organization and the National Association of Black Journalists.
She gets involved in the Rocket City community by mentoring local youth and teaching etiquette classes.
In her spare time, you'll find her watching documentaries with her husband, salsa dancing and cheering on her favorite football team, GO GATORS!!!
Updated: Sep. 20, 2022 at 2:28 AM PDT
|
By
Javon Williams
,
Zach Shrivers
,
Margo Gray
and
Gray News staff
Before deputies arrived, a motorist concerned by the bus driver's alleged erratic driving pulled in front of the bus to force it to stop.