Chief Meteorologist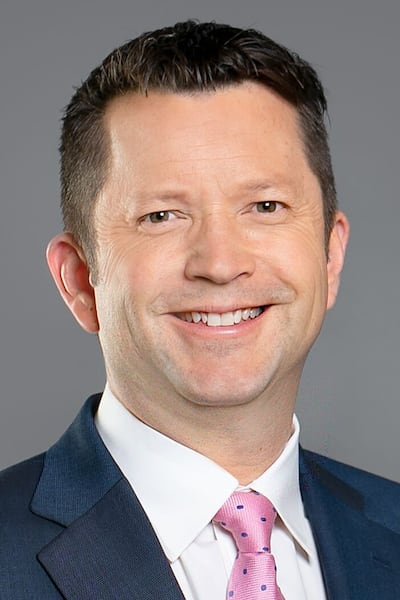 Chief Meteorologist Mark Nelsen can be found forecasting weather in most of our evening newscasts. That could be 4 p.m., 5 p.m., 6 p.m., 8 p.m., 9 p.m., 10 p.m., or the 11 p.m. shows. Or sometimes ALL of them.
Mark is a Pacific Northwest "local." He's spent all of his adult life and almost all of his childhood within a 2 hour drive of Portland.
BORN: Hood River, OR
SCHOOL YEARS: Mt. Angel, OR and Chehalis, WA
COLLEGE: University of Washington. B.S. Atmospheric Science
Mark is proud to be a "weather geek" and we all know what that means! He was one of those kids that turned in late homework because he spent too much time staring out the window.
He tried for several TV jobs straight out of college in the early 1990s but they all told him he "looked like a teenager." Instead Mark took a short stint at a small local company forecasting wind in the Columbia River Gorge. Once he looked like an adult... at 24, Mark was hired by KOIN-TV then moved to FOX 12 in 2000. That's 28 years on Portland TV!
You might be surprised to find out Mark is a "country person," living only a few brief years in cities. He lives with his wife and two kids near Corbett on farm/forest land. They have quite a few chickens, ducks, and two cats. Mark loves to grow things too. A dozen apple, pear and peach trees are surrounded by berries and a summer garden each year.
One quirk? Mark gets annoyed when you spell his name NelsOn instead of NelsEn. It's an E not an O!
You can find more from Mark on his very popular FOX 12 Weather Blog.