Digital Content Manager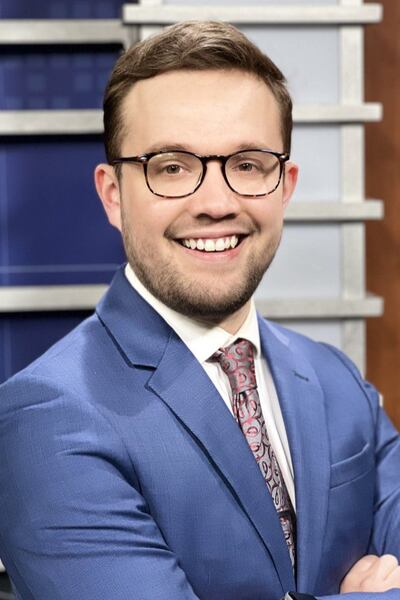 Matthew Benninger is the Digital Content Manager for 12 News. He served as a weekend content manager before being promoted to a leadership position in the newsroom in October 2019.
Matthew attended the Maine-Endwell Central School District with his twin brother. He graduated from Binghamton University with a bachelor's degree in English. He also holds an associate's degree in Mass Communications & Media Arts from SUNY Broome Community College. Before working in news, Matthew was a videographer for the Binghamton Rumble Ponies and worked as a production assistant for ESPN3 at Binghamton University.
He is a fan of New York sports: Primarily the Mets. Matthew frequently attends Binghamton Rumble Ponies and Black Bears games. He also enjoys shopping at local businesses.
Updated: May. 31, 2023 at 2:14 PM PDT
|
By
Matthew Benninger
and
Emily Van de Riet
A high school student wearing noise-canceling headphones was struck and killed by a train in New York state on Tuesday morning, officials said.
Updated: Mar. 6, 2023 at 11:02 PM PST
|
By
Matthew Benninger
and
Gray News staff
The suspect is charged with murder, driving while intoxicated and multiple other felony charges.
Updated: Aug. 2, 2022 at 1:19 PM PDT
|
By
Matthew Benninger
and
Emily Van de Riet
A school district in New York is committing to teaching students about farm-to-table food supply by raising its own cows for school lunch.