Anchor and Reporter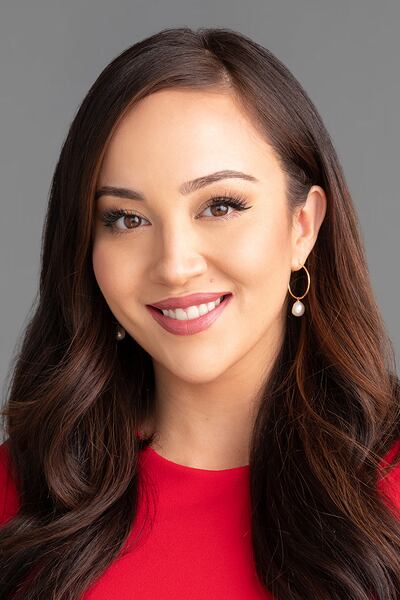 Mia Villanueva is thrilled to be continuing her journalism career back in Oregon - where her news journey began!
Mia started as a writer for the ABC-affiliate in Portland. She took her first on-air job in El Paso, Texas, where she notably reported on migration conflicts at the southern border, as well as the mass shooting at an East El Paso Walmart.
Mia's journalism career last brought her to Colorado Springs, Colorado, where she worked as a morning reporter on Good Morning Colorado for almost two years. She covered high-profile court cases, education reform, extreme weather (blizzards - yikes!), and breaking news - all while tracking the real-time impacts of COVID-19 in southern Colorado. Mia enjoyed the change of pace in the cold weather, but is happy to be back on the West (Best) Coast!
Mia was born and raised in sunny southern California, where she grew up with a big Filipino and Spanish family. Mia graduated from the University of California Berkeley (Go Bears!) and is a devout Kobe Bryant fan.
When Mia is not at work, she enjoys drinking espresso, watching crime documentaries, and traveling to new places with her husband and their two kids.