Weekend Anchor/Reporter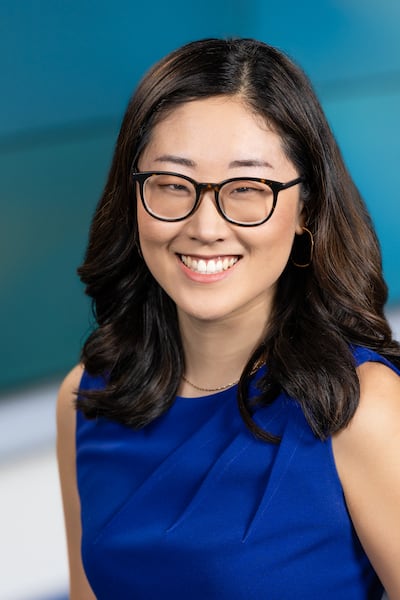 Journalism has led Michelle around the world and, as of August 2019, to Madison as a reporter and multi-media journalist.
Michelle was born in South Korea, was raised in Maryland and has lived in Florida. But her journey in news really began in Chicago. She loved it there—graduating magna cum laude from Northwestern University with a degree in journalism and international studies.
While a student, Michelle has worked for The Today Show in New York and again in PyeongChang for the 2018 Winter Olympics. The latter opportunity was her most memorable, month-long adventure yet, packed with walking on Olympic snow/ice, translating Korean for her news heroes and driving around her home country with gold medalists.
Thailand was another major pit stop. She contributed to a local news organization, learning how to share stories that can move across cultures and even languages. Back in the States, Michelle reported for CBS19 News in Charlottesville, Virginia, where, most notably, she focused on an incoming gas pipeline that divided a rural community. Through her series, she received a collegiate award from the Society of Professional Journalists.
On campus, Michelle has witnessed how the news can powerfully impact not only those who are watching but also those who the stories are about. She received a Chicago-Midwest Emmy Award for her story on the support group made up of the few tradeswomen at her school.
With each new city, Michelle has lived by the motto of falling in love with the community. She's doing that in Madison by checking out eateries, journaling at coffee shops and enjoying live music.
Send her an email at michelle.baik@nbc15.com with the issues that matter to you. Or simply say hello on Twitter at @michellebaik and Facebook @michellebaiknbc15.
Education
Northwestern University
Affiliations
Asian American Journalists Association