News Anchor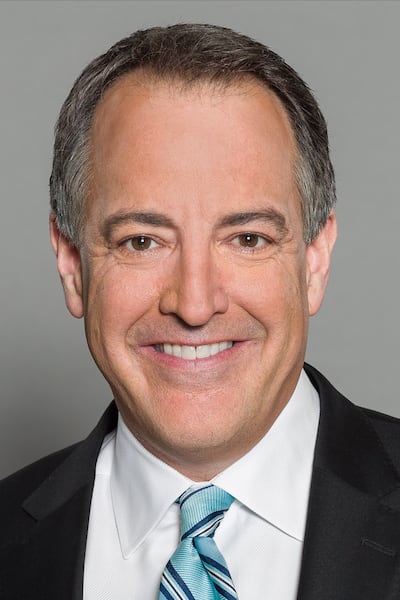 Pete Ferryman anchors the 5 O'clock, 6 O'clock and 10 O'clock News each weekday on FOX 12 Oregon.
In addition to his anchoring duties, Pete is an Emmy award-winning reporter with more than 30 years of experience in TV news.
Pete is proud to be a University of Oregon graduate, and started his TV news career in Eugene. From there, he moved to Nevada to anchor the morning news for the CBS affiliate in Las Vegas.
After five years in the Vegas heat, Pete moved back to Oregon in 2000 to anchor Good Day Oregon for 15 years. During that time, Good Day Oregon won several Emmy Awards for Best AM Newscast.
After 20 years of getting up at 2:30 a.m., Pete was very grateful to move to the evening anchor role at KPTV in 2015, which allowed him to spend more time with his family, and to spend more time volunteering in the community.
In 2016, Pete was elected to the Executive Board of Lines for Life, a local organization dedicated to suicide and substance abuse prevention.
Since moving to the evenings, his team has received three Emmy Awards for Best Evening Newscast.
When he's not working, Pete enjoys spending time with his family, playing tennis, paddle boarding and enjoying live music.
Updated: May. 22, 2022 at 10:26 AM PDT
|
"Paddle for Ukraine" was held Saturday to raise money for charity.
Updated: Jul. 21, 2020 at 5:38 PM PDT
|
In a one-on-one interview with FOX 12, the sheriff of Multnomah County voiced concerns about the conduct of federal officers in Portland, echoing the thoughts of several political leaders in Oregon.