Assignment Manager
Huntsville, AL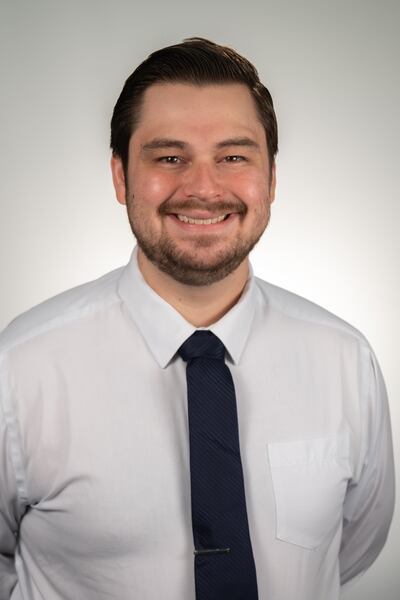 Zach spent the first 22 years of life in Athens, Ohio, home of Ohio University.
He grew up with a desire to write and to learn, only to realize in college that he wanted to do both for a living. He enrolled in Ohio University's E.W. Scripps School of Journalism as a sophomore and graduated three years later. During his time in journalism school, Zach worked for the City of Athens's government-access channel, The Government Channel.
After college, he joined WTAP Television in Parkersburg, West Virginia. While in Parkersburg, Zach worked as a reporter, an anchor/producer, and later an assignment editor.
In March, 2022, he joined WAFF in Huntsville as the station's assignment manager.
Updated: Apr. 3, 2023 at 10:48 AM PDT
|
By
Zach Shrivers
,
D'Quan Lee
and
Debra Worley
A 90-year-old woman was killed and five others were injured after an EF-3 tornado ripped through a community in Alabama this weekend.
Updated: Sep. 20, 2022 at 2:28 AM PDT
|
By
Javon Williams
,
Zach Shrivers
,
Margo Gray
and
Gray News staff
Before deputies arrived, a motorist concerned by the bus driver's alleged erratic driving pulled in front of the bus to force it to stop.