Police searching for wanted felon in Woodburn
Published: Mar. 22, 2023 at 5:25 AM PDT
WOODBURN, Ore. (KPTV) - The Woodburn Police Department is asking for the public's help finding a wanted man.
Jesus Camarena, 26, is wanted for a parole violation for felon in possession of firearm, unlawful use of a weapon, assaulting an officer, as well as separate warrants for unlawful use of a vehicle and domestic violence.
Just after 3 p.m., on Tuesday, officers saw Camarena go into a home in the 1000 block of Williams Avenue in Woodburn. Officers knew he had several felony warrants out for his arrest, so they closed off an area around the home and asked people inside the home to come out.
Police said Camarena was not seen leaving the home and a SWAT team was called in to help.
A shelter-in-place was issued at about 4:30 p.m. for people in the 1000 block of Williams Avenue, and a section of Highway 99E was closed in both directions.
After a warrant was signed by a Marion County judge to search the home, SWAT members went inside but were not able to find Camarena.
Camarena is described as a Hispanic man, 6 feet tall, weighing 165 pounds, with black hair, brown eyes, and a tattoo on his right hand. Police did not provide a photo of Camarena.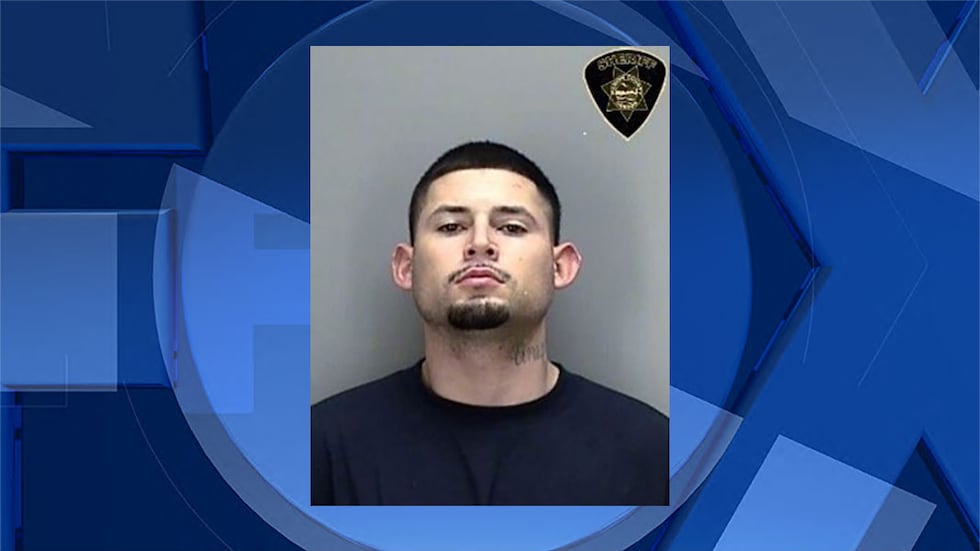 Anyone with information about Camarena's whereabouts is asked to contact the Woodburn Police Department at 503-982-2345.
Copyright 2023 KPTV-KPDX. All rights reserved.